Something I've just discovered…
If you plug a MacBook Pro running Mavericks into an external display, it will try to select a screen resolution, or offer you a list based on what the display says it can manage.
But, particularly if you're connected by VGA or through some kind of extender, the resolutions offered may be very limited. This is what I got from a reasonably modern TV connected by VGA to my Thunderbolt-to-VGA adapter in a university meeting room: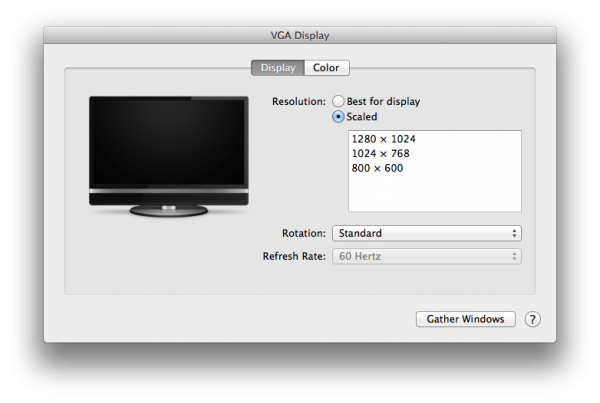 Even when the resolution is high enough, these are all 4:3 aspect ratios and don't make good use of anything wide-screen.
However, if you hold down option/alt and click on the 'Scaled' button (even if it's already selected), you get a whole lot more options: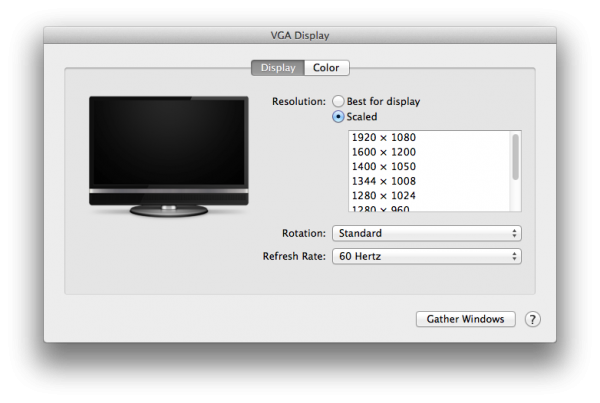 There's no guarantee that the screen/projector will be able to cope with any particular resolution selected here, but there's a pretty good chance, for example, that a modern TV will at least do 1280×768, and that certainly worked for me.
Hope it's useful!