This week we received the first bound proofs of Rose's upcoming novel.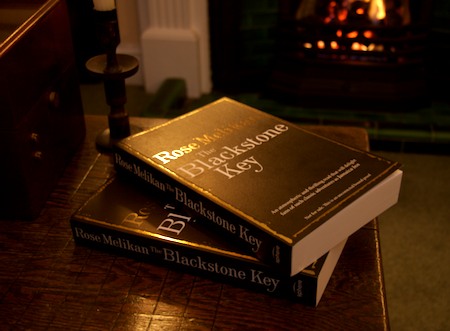 These are just review copies; the final cover will be rather different. But it's the first time we've seen it in a proper binding, and the idea of it actually being on bookstore shelves suddenly seems a whole lot closer to reality.
Now I have to get back to proof-reading the sequel…
You can find out more about The Blackstone Key and pre-order it from Amazon on Rose's site.