My friend Phil Endecott has released his latest app for the iPhone, which makes your beverage the envy of all other nearby beverages. How? By making it glow.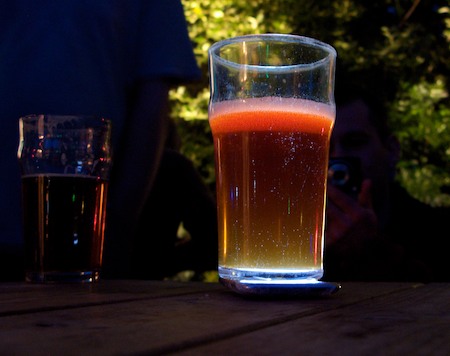 You need a rather dark environment, but it's great fun. LagerLamp is available from iTunes for 59p. Which, when you think about it, wouldn't buy you very much beer these days.
Use at your own risk!