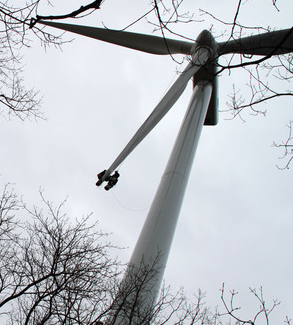 Everyone who has a hobby must at some point think, "I wonder if I could make a living doing this?"
The NYT has a great article (and video) about a new opportunity being offered by the growth in wind turbines. Sounds like fun!
For this job, though, you may need a certificate from the Society of Professional Rope Access Technicians. There are some wonderful organisations out there, don't you think?