A friend took me to this wonderful little cafe yesterday, just off Regent Street in London.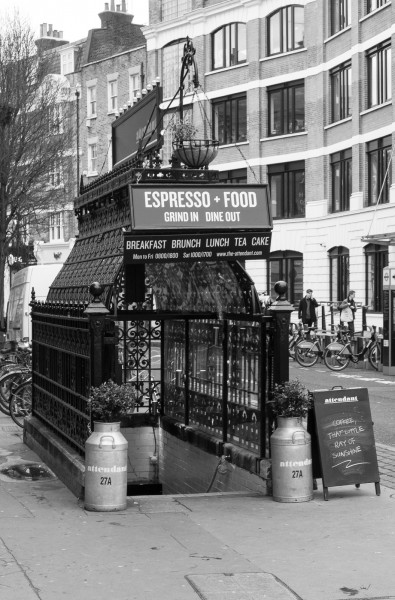 It's called 'Attendant', and is a recently-restored Victorian public convenience. Very cosy inside, it has space for just one table, but there are several little booths made from, well… I'll let you work it out.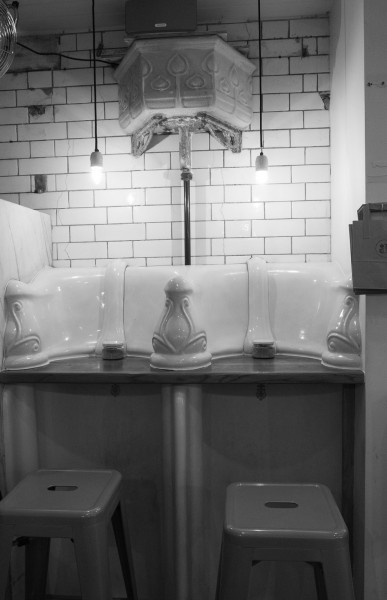 You'll be pleased to hear that it's clean and cheery, and the attendants are friendly. Coffee and cakes were delicious. Definitely recommended. More info here.