Lots of fun today at a family gathering at the Lea Valley White Water Centre. We were celebrating my parents' wedding anniversary. They enjoyed watching us from the bank!
I'm on the port side – at the back in this one, where we're paddling backwards to control our approach to the rapid: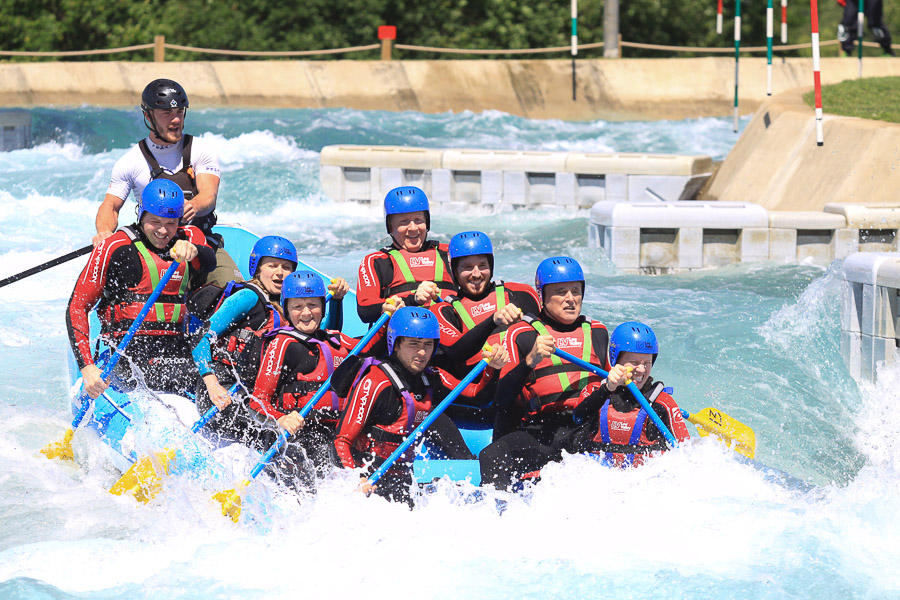 And a bit further forward (and partially obscured) here. We did several runs down the Olympic course.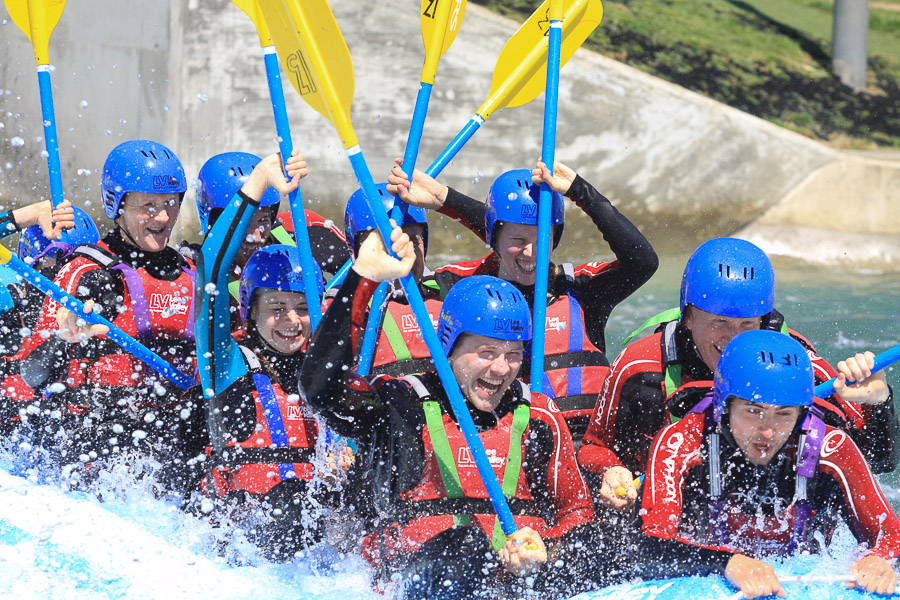 Great fun!