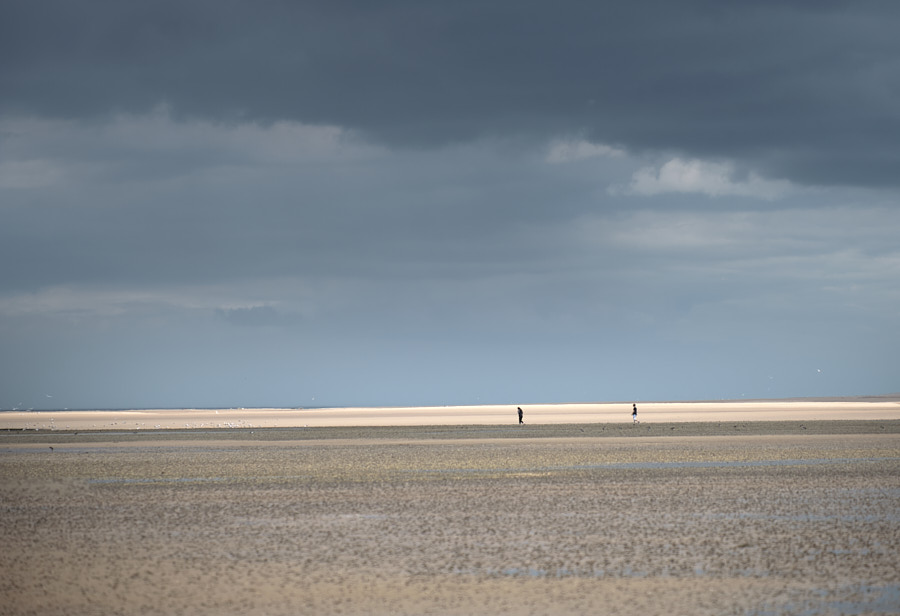 Yesterday, we took the day off and went to the North Norfolk coast. Maintaining social distancing wasn't too hard. And Tilly got lots of exercise.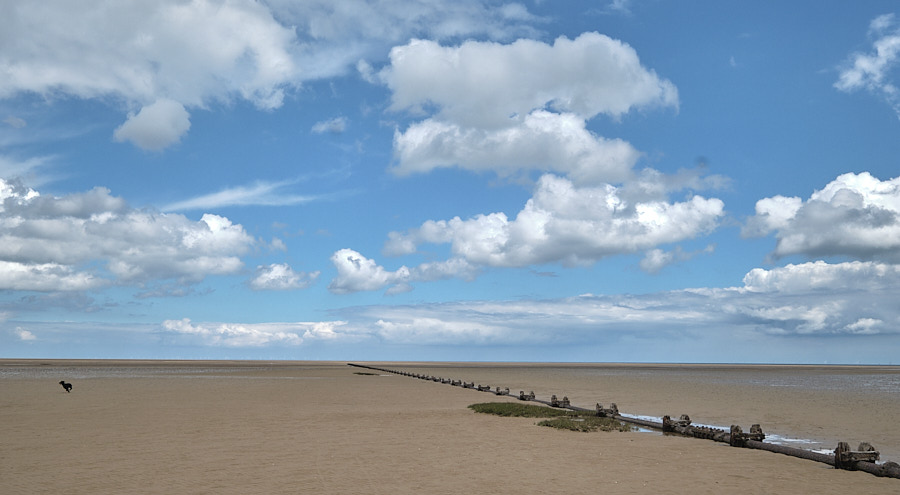 That old pipeline that runs out along across one of our favourite beaches has clearly seen some action in the past: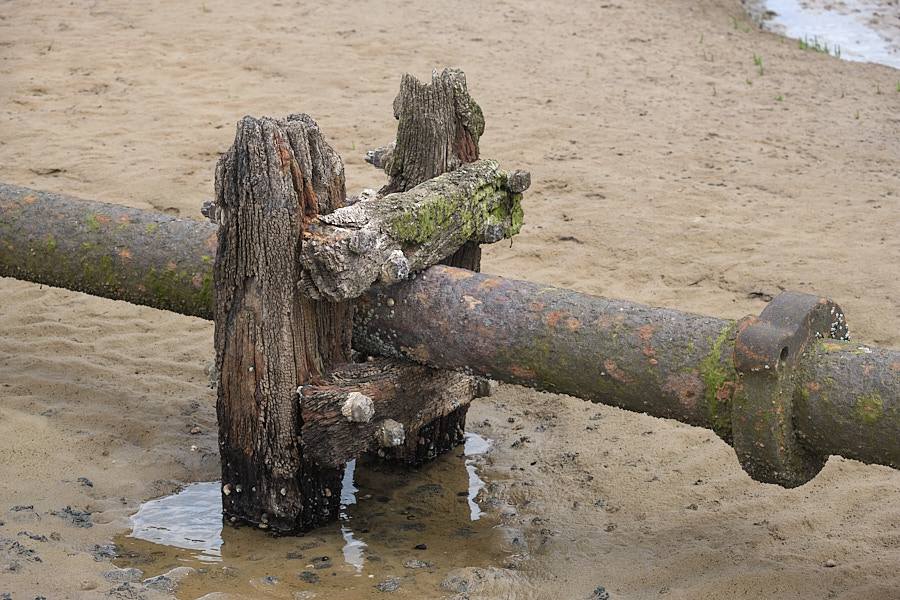 Rose said this looks like two friends embracing across a fence: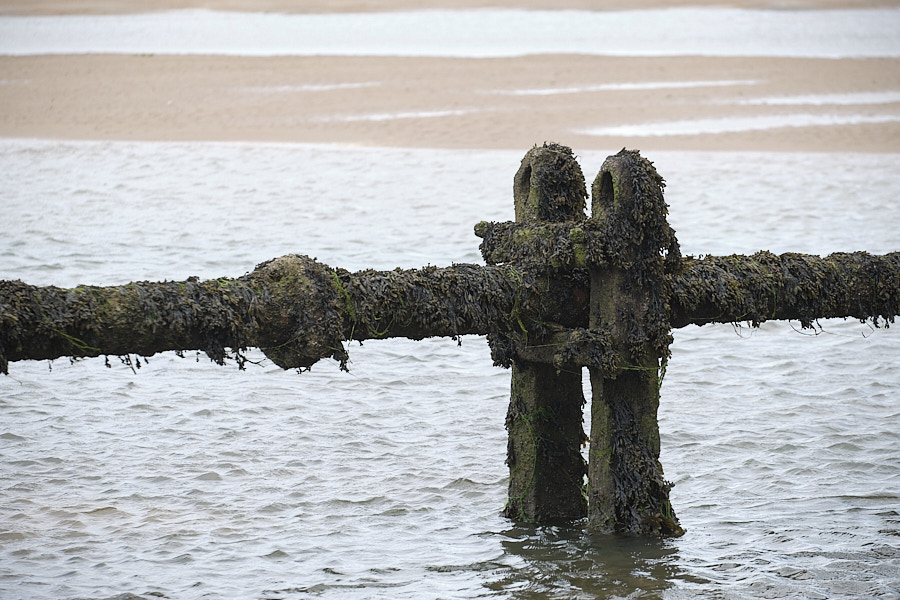 And at times, sections of the pipe emerge like a sea monster from the deep: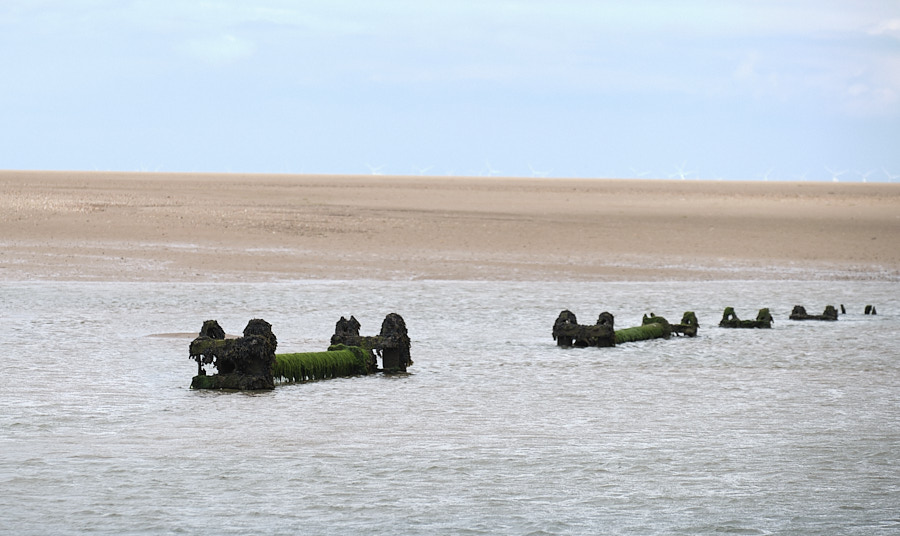 Here you might be walking on fresh samphire…

or crunching on cockle shells.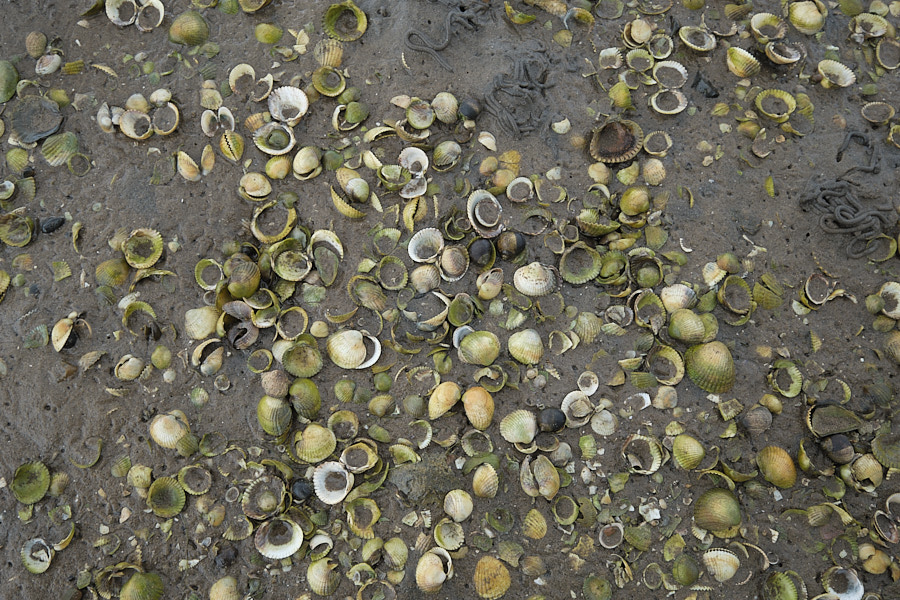 It was great to return to a place we've visited often and always enjoy.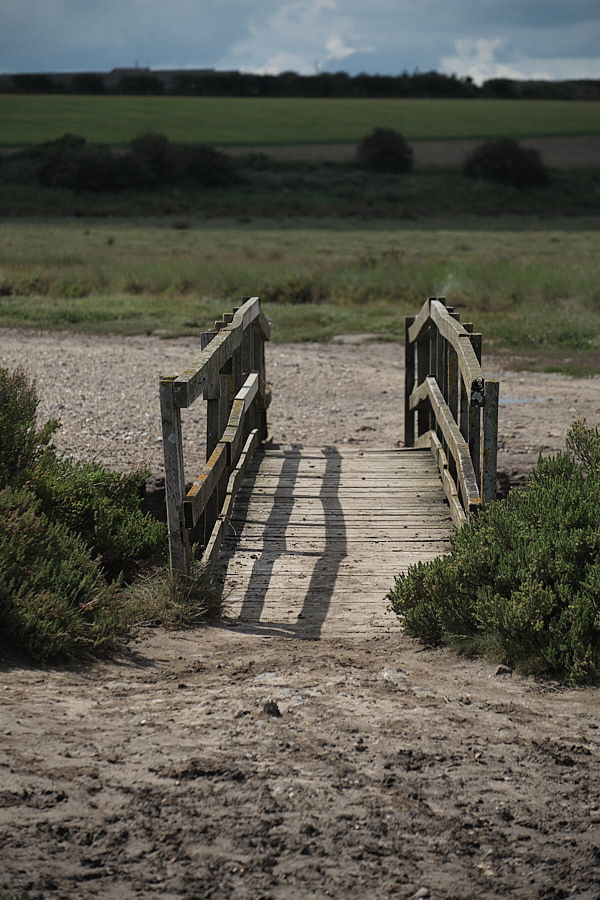 (I posted a rather different photo from here on a previous visit.)
---
Now, you may well be asking, how did you manage this, when almost everything is closed? This particular beach is about an hour and three-quarters' drive from Cambridge, and that poses some challenges when it comes to… ahem… the need for a comfort break.
Well, the answer is that we're fortunate enough to have a small campervan.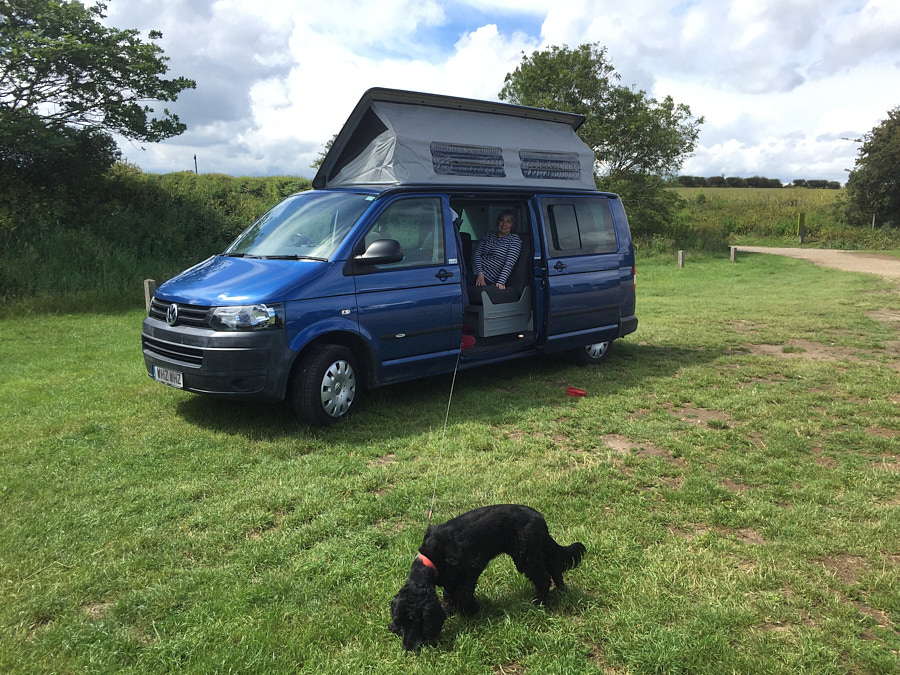 We can't use it for any overnight stays at present, but it does make a jolly good vehicle for day trips. It has a fridge, a table, a stove, fresh water…
And it also has a loo. Sort of. Even in a van this size. Now, we don't often use the loo, because we usually stay on sites that have such facilities, and, well, frankly, a loo that you have to pull out of a cupboard before use isn't that much of a 'convenience'. Sometimes we leave it behind, because the cupboard space is more useful, and when we have used it in the past, it generally goes in a little loo tent we pitch beside the van.
Having said, that, these facilities have come a long way since the more primitive equivalents I remember from my youth. Ours is Thetford Excellence, in case you're interested, and it's remarkably civilised. All the necessary seals are good, modern chemicals do a good job, it incorporates a loo roll holder and even, would you believe, an electric flush! There are some places I never expected to install AA batteries… but it works well. We probably wouldn't have chosen quite such a luxurious one, but it came with the van.
Anyway, the point is that this does, pretty much single-handedly, enable day trips during lockdown. "Would you like to take the dog for a short walk, dear? I'm just going to draw the curtains…"
---
Anyway, back to the beaches. The Norfolk beaches we visit are never crowded, but the car parks can be, so we made sure we arrived early. By the time we departed, a couple of hours later, somebody was grateful for our space.
We had lunch in a different car park, at Blakeney. There was still plenty of space here.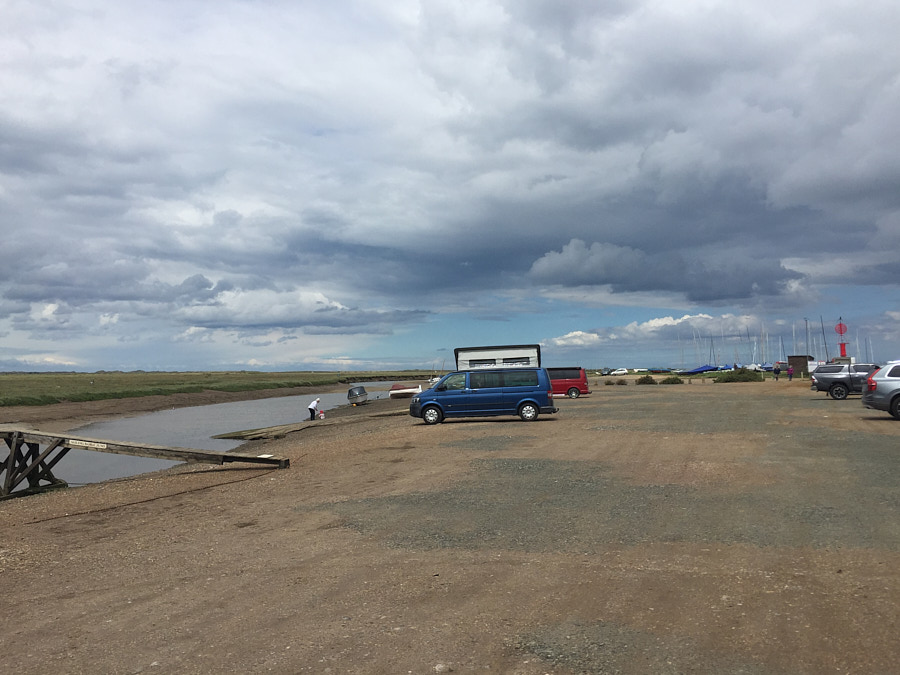 We managed to get a takeaway coffee and cake from a favourite spot in Holt which does an awfully good job of both, and then headed for a rather different beach at Weybourne in the afternoon.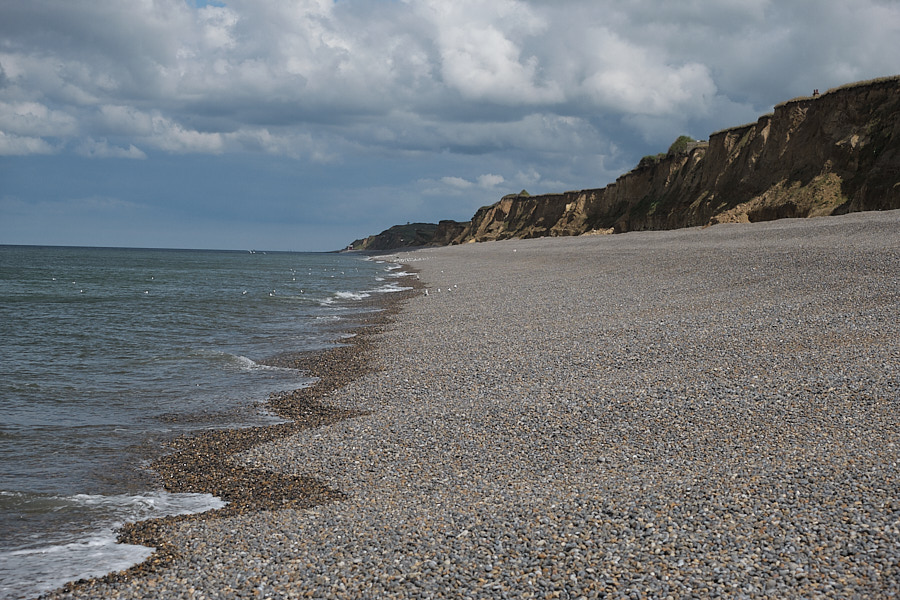 Here, you're walking on pebbles, which is not quite so easy, but they're beautiful none the less.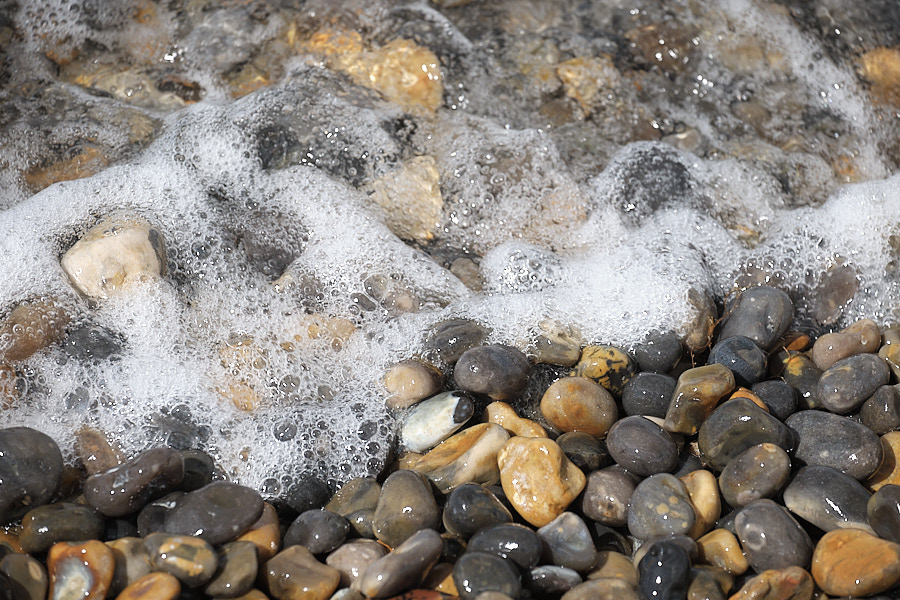 We always bring some of the more colourful pebbles or shells back from our seaside trips, and they end up decorating the bird-bath in the garden.
Talking of birds, there were lots of happy ones bobbing about.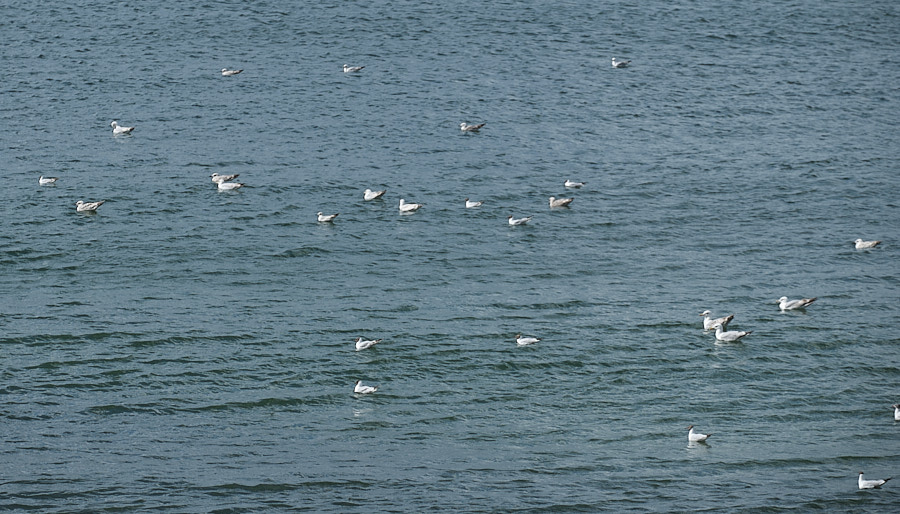 And there are suitably picturesque scenes to be snapped even from the car park.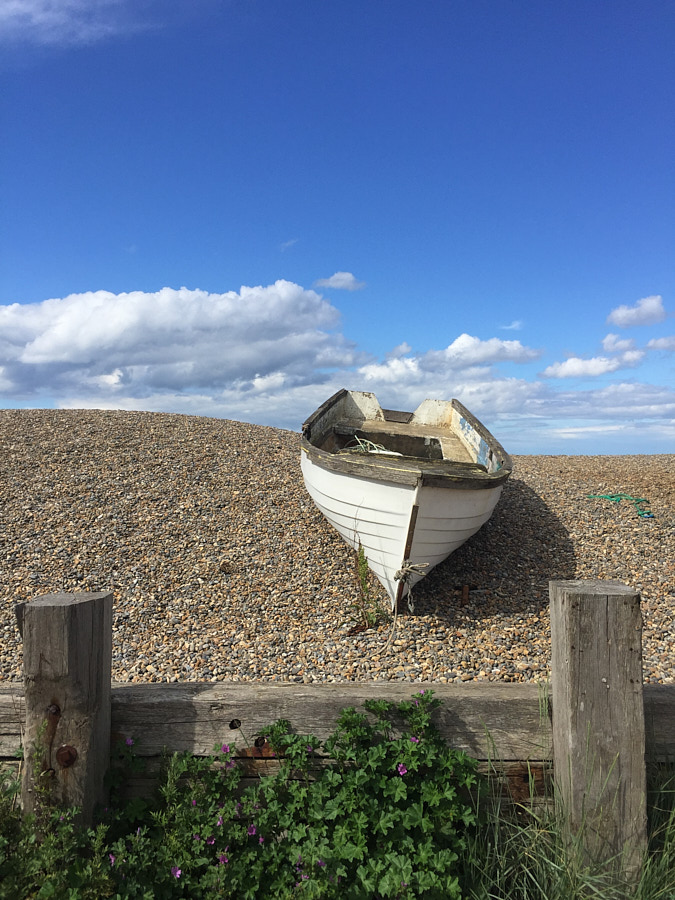 The standard way to get one of these boats over a pebbly beach into the sea, by the way, is to attach a small accessory.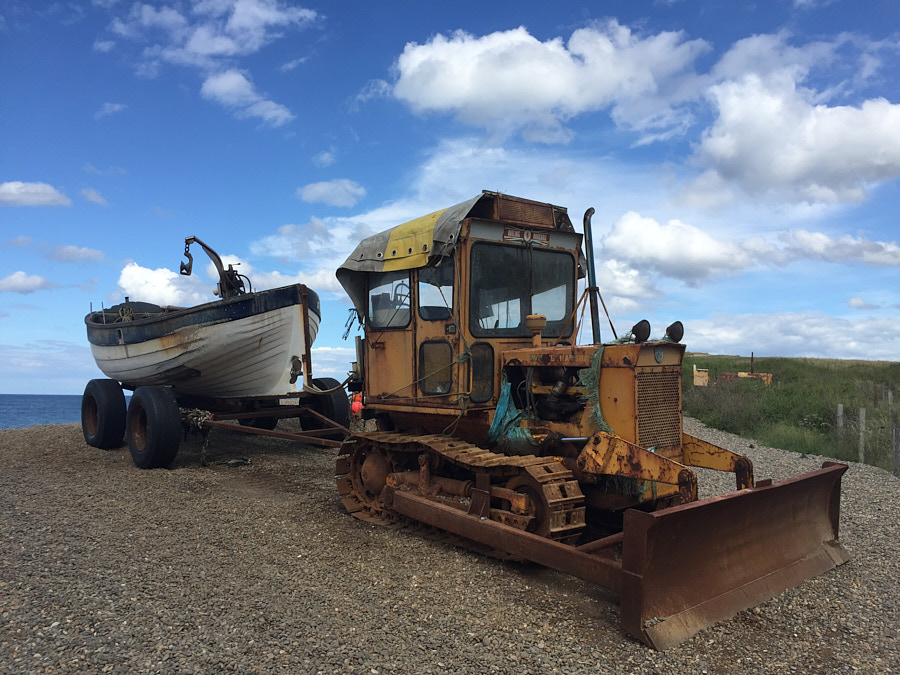 It's basically a big chunk of ferric oxide with a diesel engine.
Anyway, all in all, a very pleasant day, and, being aware of the hardship many others are going through at present, I was enormously lucky to be able to enjoy it in such a versatile vehicle with my two favourite companions.