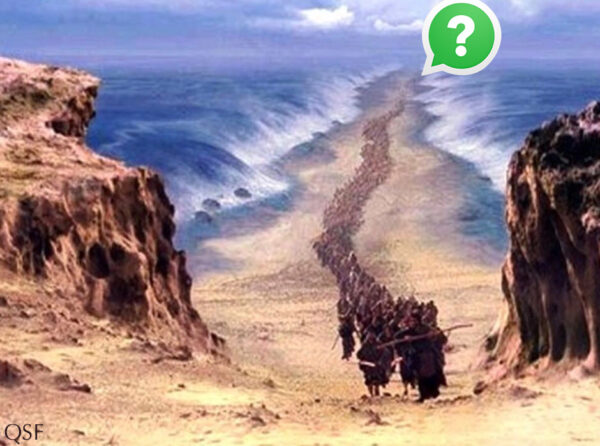 Apparently, lots of people are leaving WhatsApp, or at least looking for alternatives. (So say articles like this and this, at least.) I've only rarely used it, since most of my close friends and family are on iMessage and both my work-related groups use Zulip. It's only the occasional extended-family discussion that ends up on WhatsApp.
But if you've missed the story, this is because they changed their Terms of Service recently, and lots of people are shocked to discover that it now says they will share your details — location, phone number, etc — with the rest of the Facebook group.
I actually read, or at least skimmed, the Terms when they came out, and didn't blink an eye, because I've always assumed that's what they did anyway! I deleted my Facebook account many years ago, but I was aware that they still knew a lot about me because I do still use WhatsApp and Instagram (though only about once a month). Still, that will give them things like my name, phone number and location (from my photos if not from the apps).
In the early days, by the way, WhatsApp traded, as BlackBerry had done before, on the fact that it was secure messaging — encrypted end-to-end at least for one-on-one conversations. My understanding from those who follow these things more closely is that the security services tolerate this because the accounts are so closely tied to phone numbers, which means that, though they can only see metadata, they can get lots of it and related information because of older laws allowing phone-tracing etc. But there may be some people out there who thought that the use of WhatsApp was giving them a decent level of security, in which case this would perhaps be more of a shock.
Anyway, I too now have a Signal account, alongside Telegram, Skype, Messages… and all the others on all my devices. Actually, that was one of the reasons I disliked WhatsApp: the pain of using it on my iPad, desktop and laptop. And who wants to type things on a phone keypad when they have an alternative? You could run clients on those other devices, but (presumably because of the regulatory issues above) they had to be tied to the account running on your phone, and that connection seemed a bit fragile and had to be oft-renewed.
Signal, which I installed last night, works on a similar principle; it'll be interesting to see whether it does it better! But it looks OK on my iPad; time to go and try it on my Macs… In the meantime, you can find me on Signal, if you know my phone number (like the FBI, GCHQ and Mark Zuckerberg do). If not, they can tell you where to find me.