I was in town unusually early on Sunday morning. This is Rose's college, St Catharine's, just before dawn.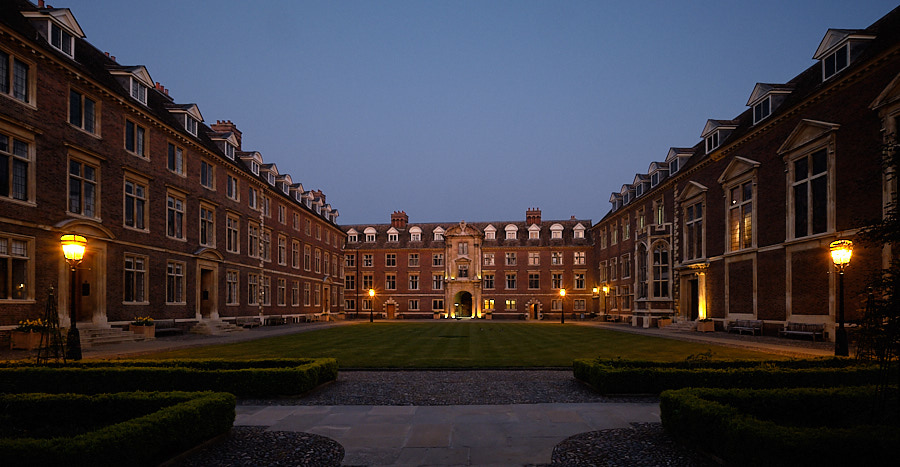 The river, just a few streets away, was unusually still.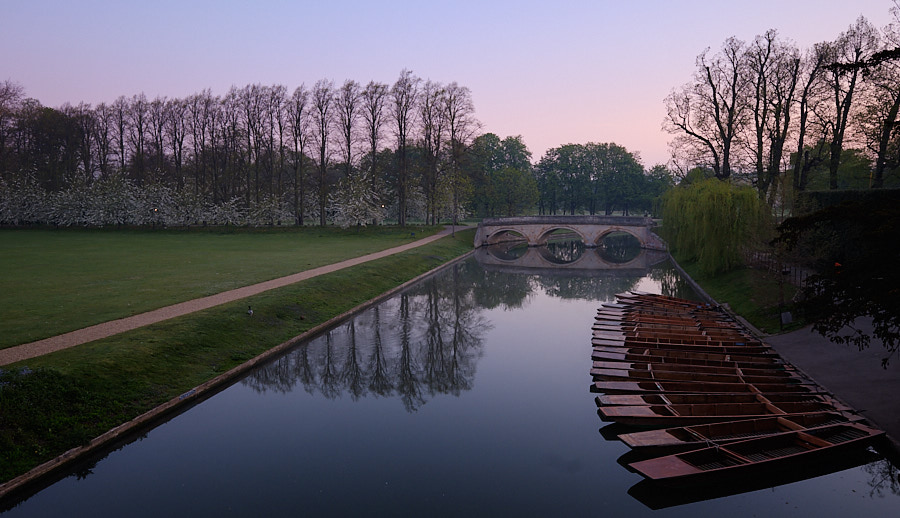 Silver Street, because of the location of the coach-parking areas, is one of the first things that many tourists see. They don't often see it looking like this, though!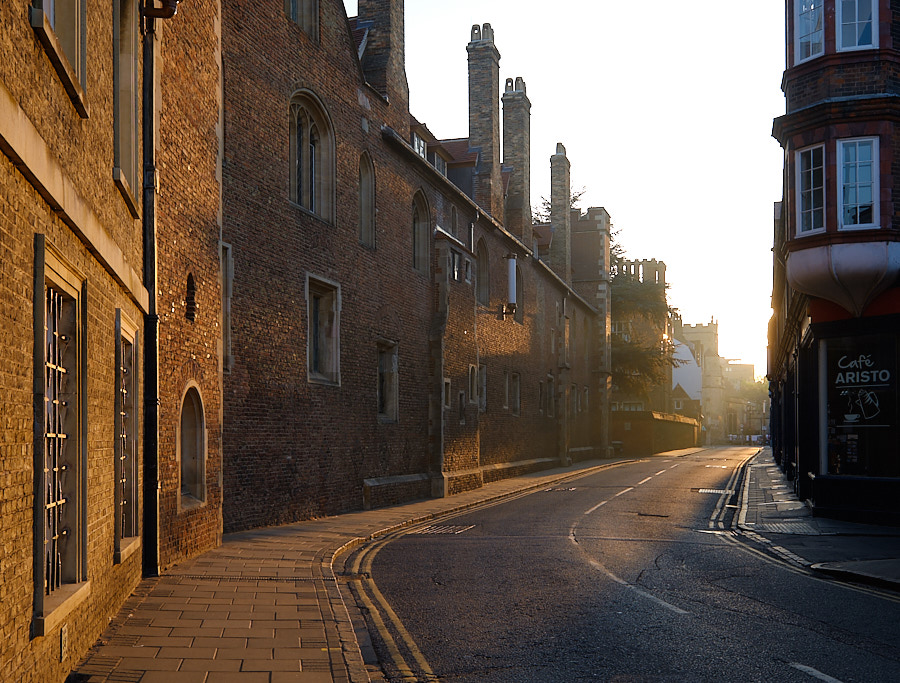 At King's College, only one chimney showed any signs of life.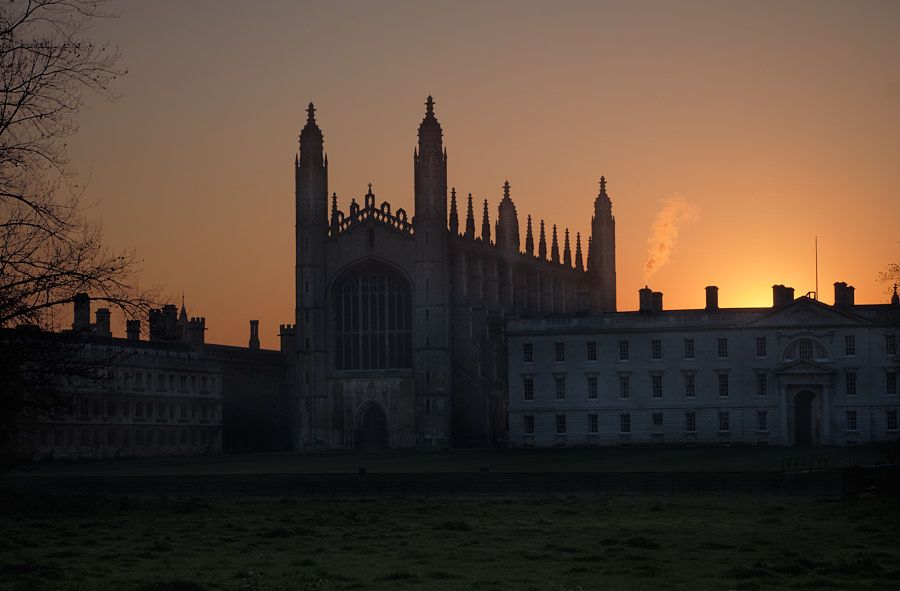 Gradually, as things warmed, a brief mist appeared over the water.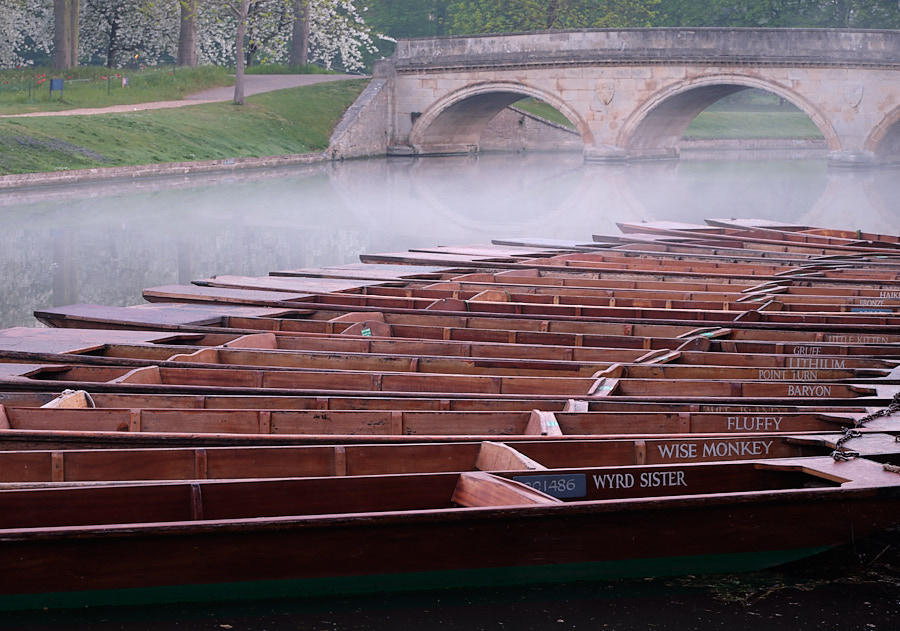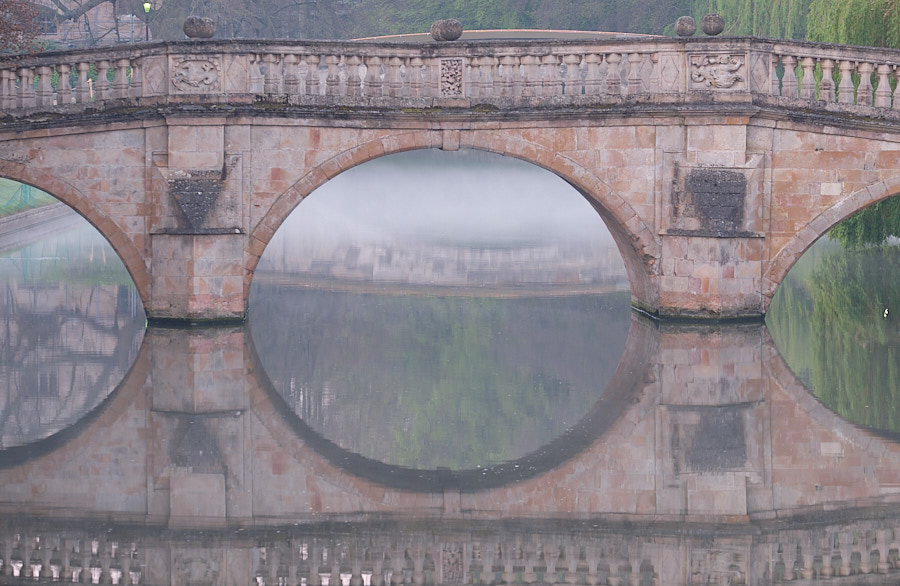 But it soon cleared, as the sun rose a little higher, and started to reach the tops of the trees.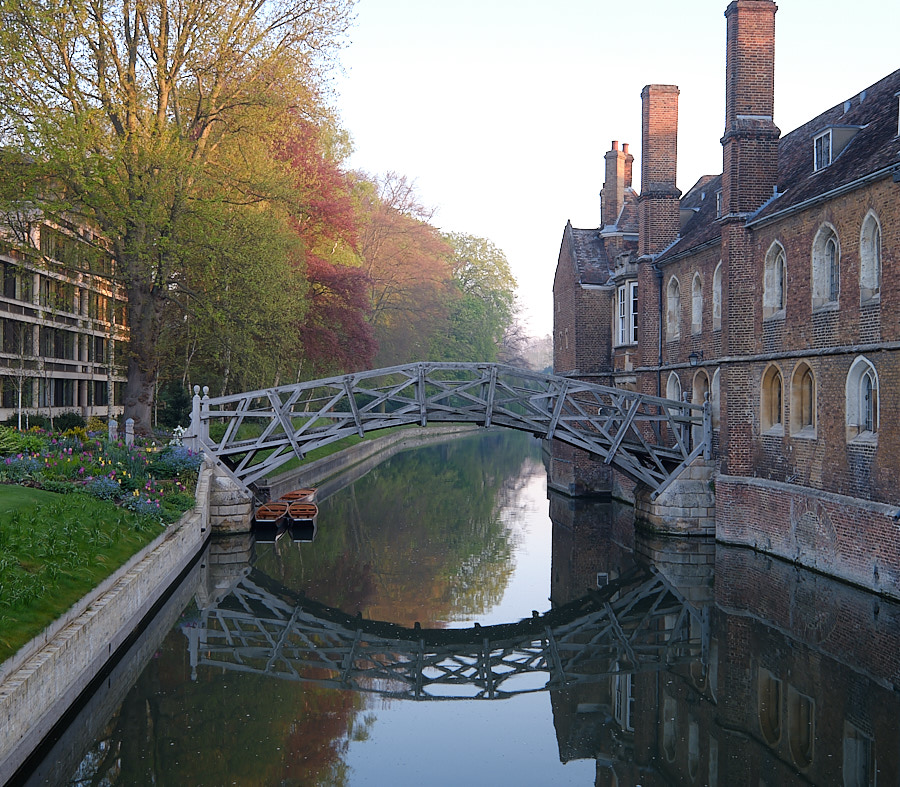 The garden at St Botolph's was also looking beautiful: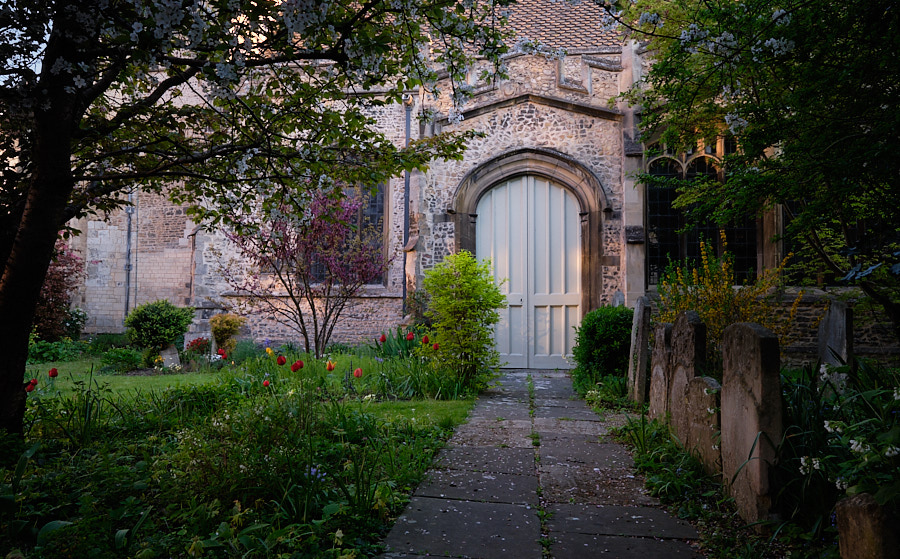 The streets were quiet…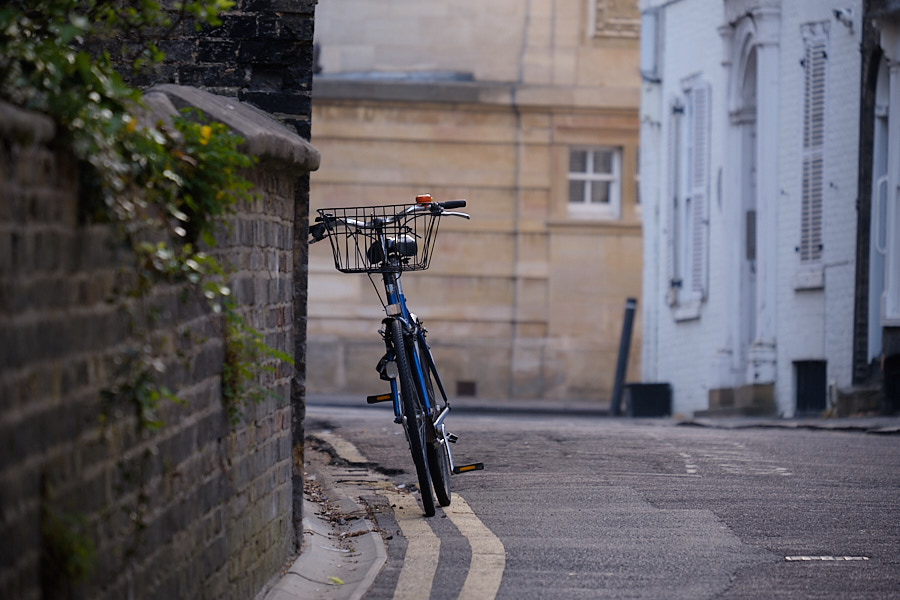 And I crept quietly away as the day was beginning.