Malham, in Yorkshire, is a splendid place, which I'd never visited until we stayed there last night. It's a pretty and charming little village, with a bubbling stream running through it, and one or two very nice pubs.
But, take a short walk through the green, rolling countryside in one direction, and you come to Malham Cove, a very impressive limestone cliff.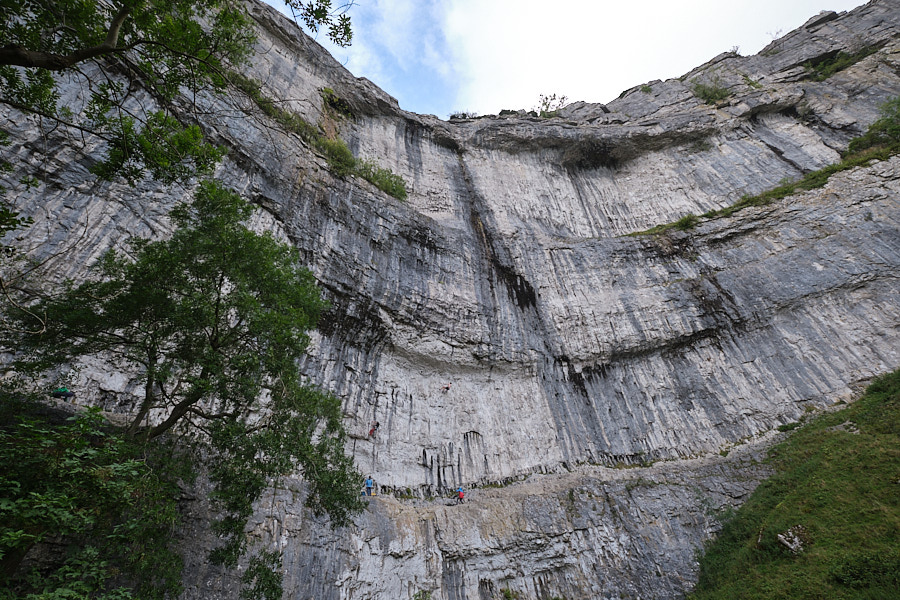 A path with some good stairs takes you to the top of the cliff, where the limestone has eroded into other unexpected features.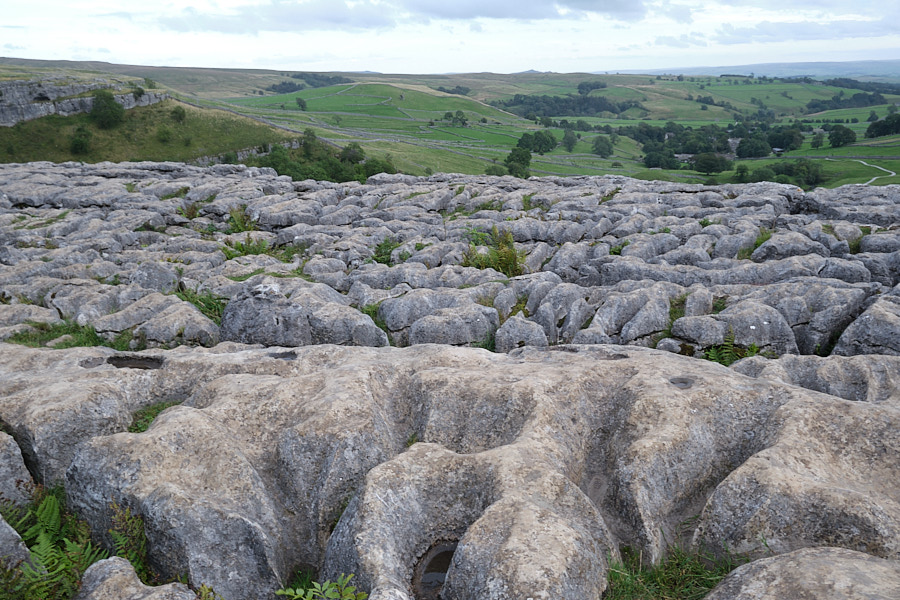 An occasional delicate flower nestles in the indentations, protected from the sometimes dramatic weather.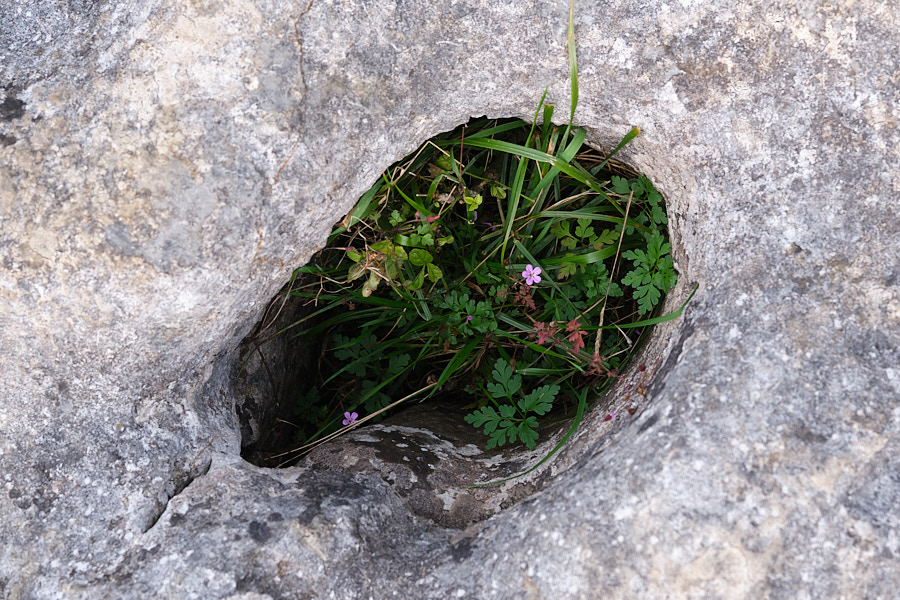 If, on the other hand, you head out of the village in the opposite direction, a path through some fields eventually enters a little wooded valley, which takes you first to Janet's Foss: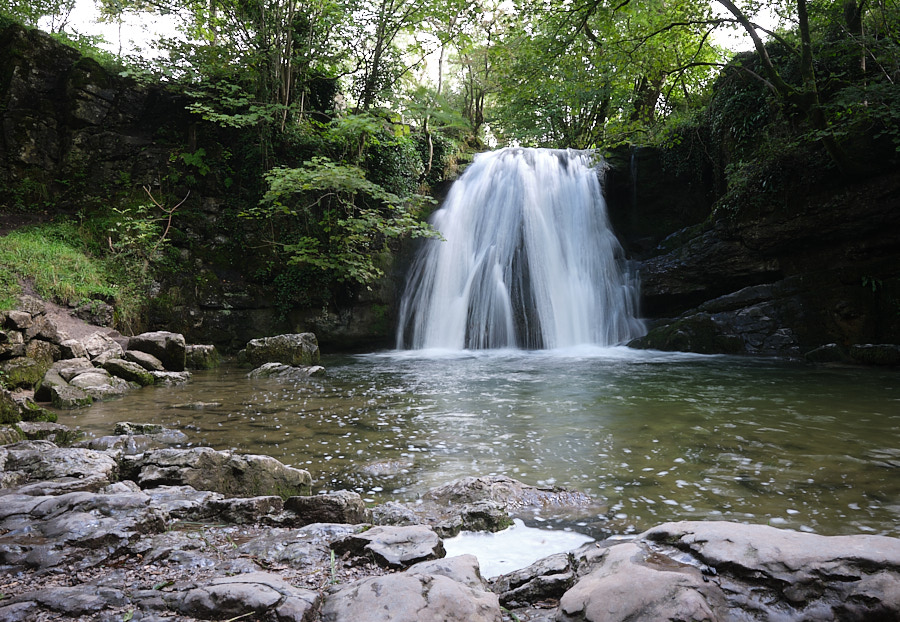 And then, a little higher up, to Gordale Scar.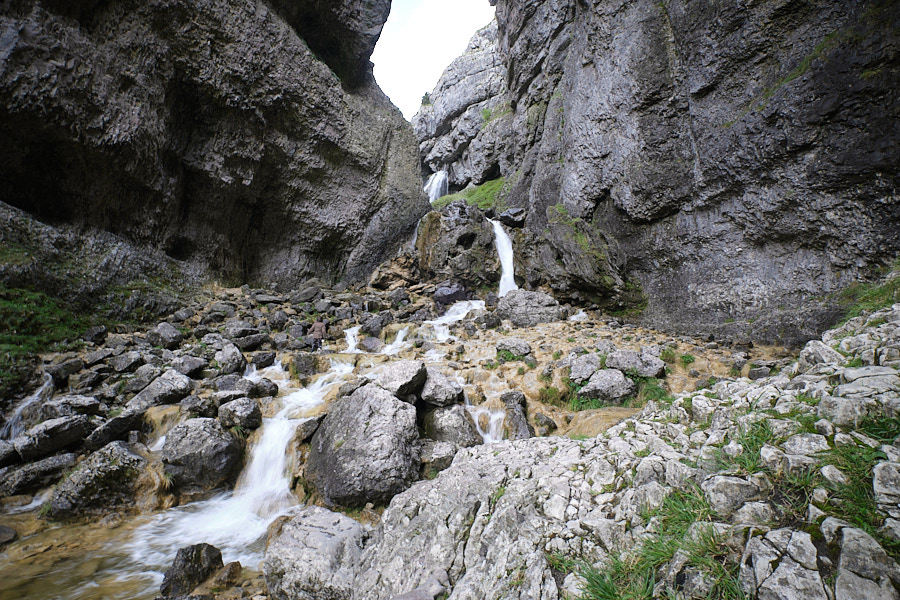 And between all these dramatic sites…?
Sheep grazing in bucolic peace beside gently winding streams.