Yesterday I visited the Møller Centre here in Cambridge.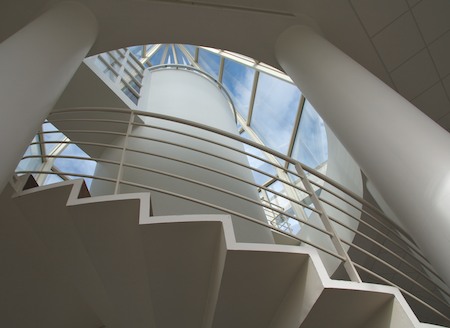 Interesting architecture, and a great view from the tower: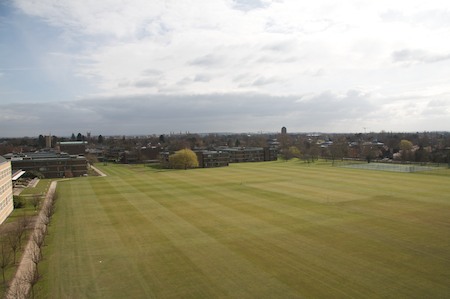 There's some other quite interesting architecture visible if we zoom in to the right: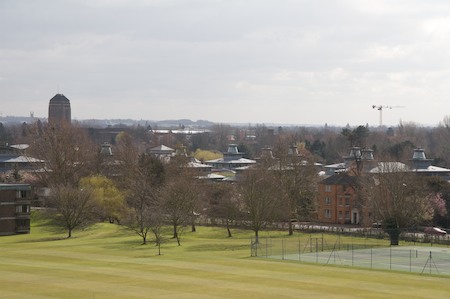 The buildings on the right are the Centre for Mathematical Sciences, and the other tower, on the left, is the University Library, designed by Giles Gilbert Scott, who created several other rather Stalinist-looking buildings but redeemed himself by designing the iconic British red telephone box.
Giles was continuing in the family business – his father was also an architect responsible for some notable buildings, and his grandfather designed the Midlands Grand Hotel which formed the front of St Pancras' Station. Now, that is something to be proud of… take a look!