Quite a few of my readers will know Seb and Abi Wills. They popped into the Ndiyo/CamVine office today with 12-day old Tabitha.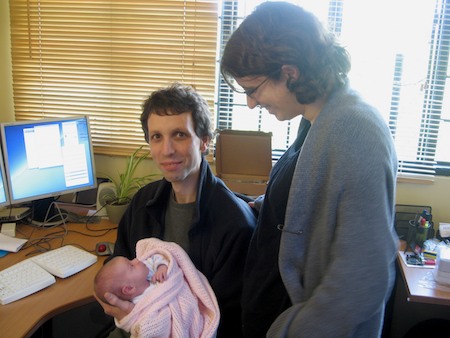 She's very sweet.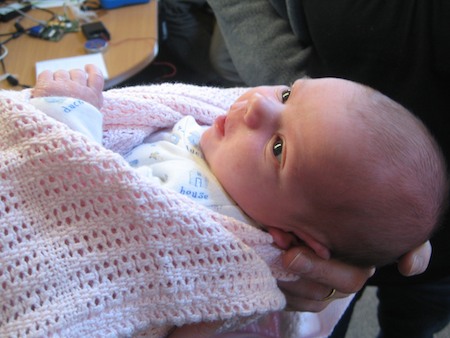 We did our best to impart a few words of wisdom to set her on the right path. Linux good! Yes! Windows bad!… that kind of thing. She'll thank us one day…
Another great picture of her here.