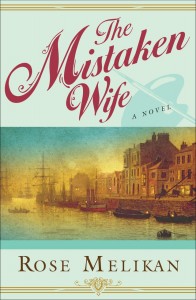 The US edition of Rose's third novel, The Mistaken Wife, is published today.
Rose is in the midst of a flurry of talks, interviews and other events, some of which you can find out about on her site. We had a launch and signing party here in Michigan a few days ago, but today is the official date when it hits the shelves.
Available from Amazon.com and all other good booksellers.
And if you're a Kindle or an iBooks fan, remember that eBooks are never out of stock!