My Photoshop skills are a bit rusty, but I revived them over the weekend for a quick job on behalf of Rose's college. They have been contemplating the possible hanging of a large painting in a couple of new locations, and wanted to get a feel for how it might appear.
The painting, however, is over 2m square and currently in storage, so just holding it up for a moment while someone else gives their opinion would have been a little impractical. So I offered to do a quick non-artist's impression.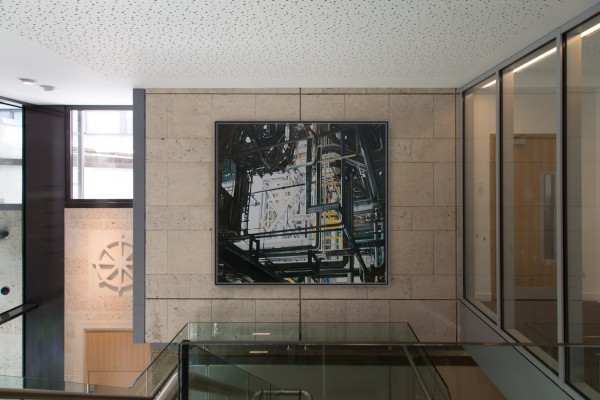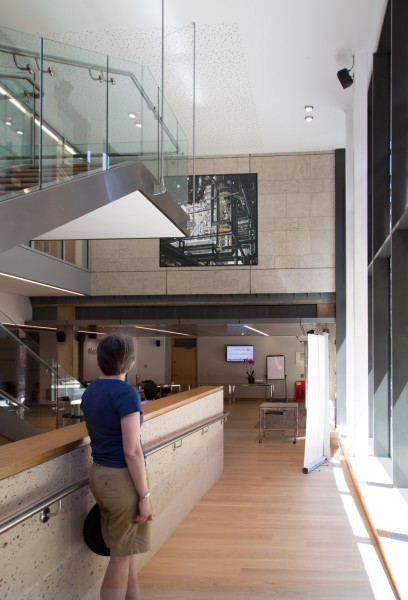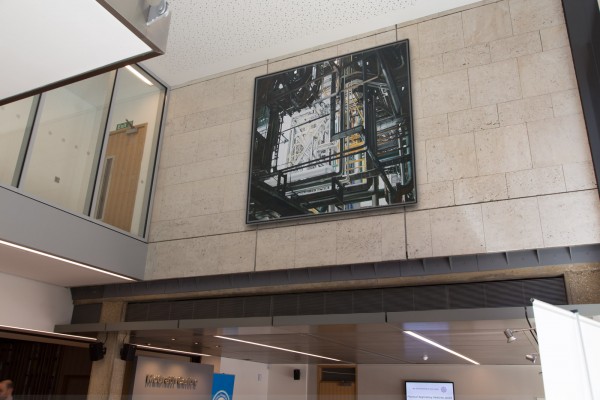 Isn't technology wonderful?