I was fortunate enough to get to play with one if these today – a Qualcomm Toq – one of the first to be publicly shown.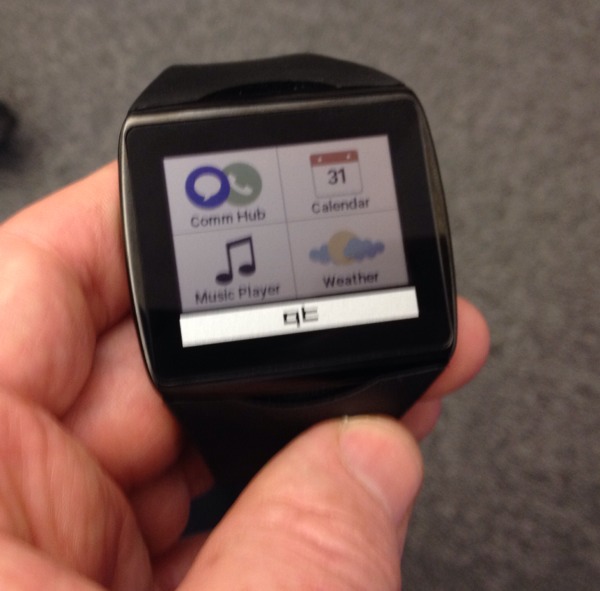 It's very nicely put together, slightly bigger than my Pebble, with a colour e-ink touch screen, and wireless charging. But Qualcomm have created this more, they say, to seed the market and demonstrate their technology than because they intend to sell it directly; though the idea of making some available (at around $300) is being discussed.
I hope they do. That's quite a lot for a watch, but it has a quality feel to it. The key question will be whether they can get good SDKs to developers early on, and whether they can make it play nicely with non-jailbroken iPhones… It's not very easy to get past the restrictions that Apple (for some good reasons) imposes on developers, but at that price, they would probably be targeting the Apple-buying market.