As we know, people in the past were black and white – you can see that in the photos…
But there are some very dedicated artists who, using today's technology, are doing a fabulous job of recolouring some iconic images from the past.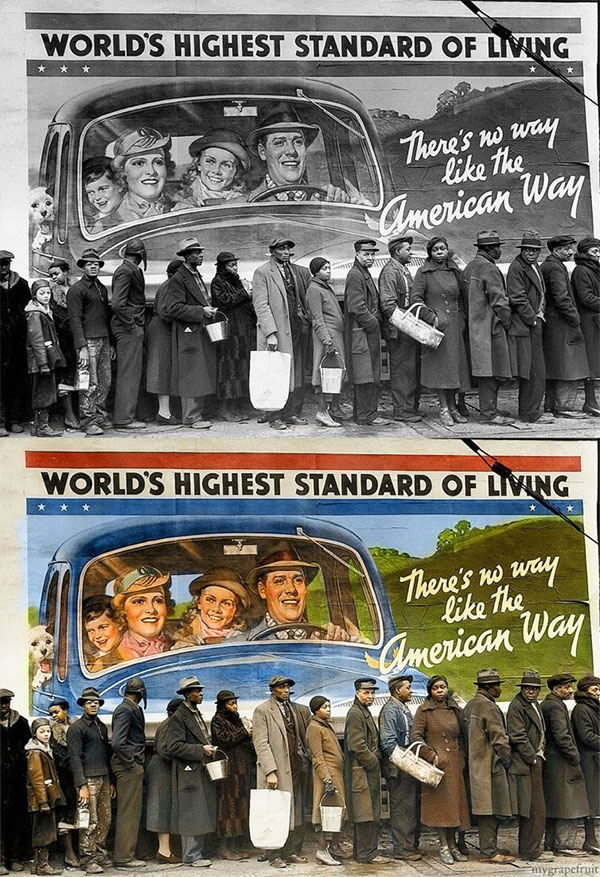 There's a great selection here. I find them very compelling.