This morning, Rose, Tilly and I took a very pleasant if somewhat bracing walk along the beach near Weybourne in Norfolk.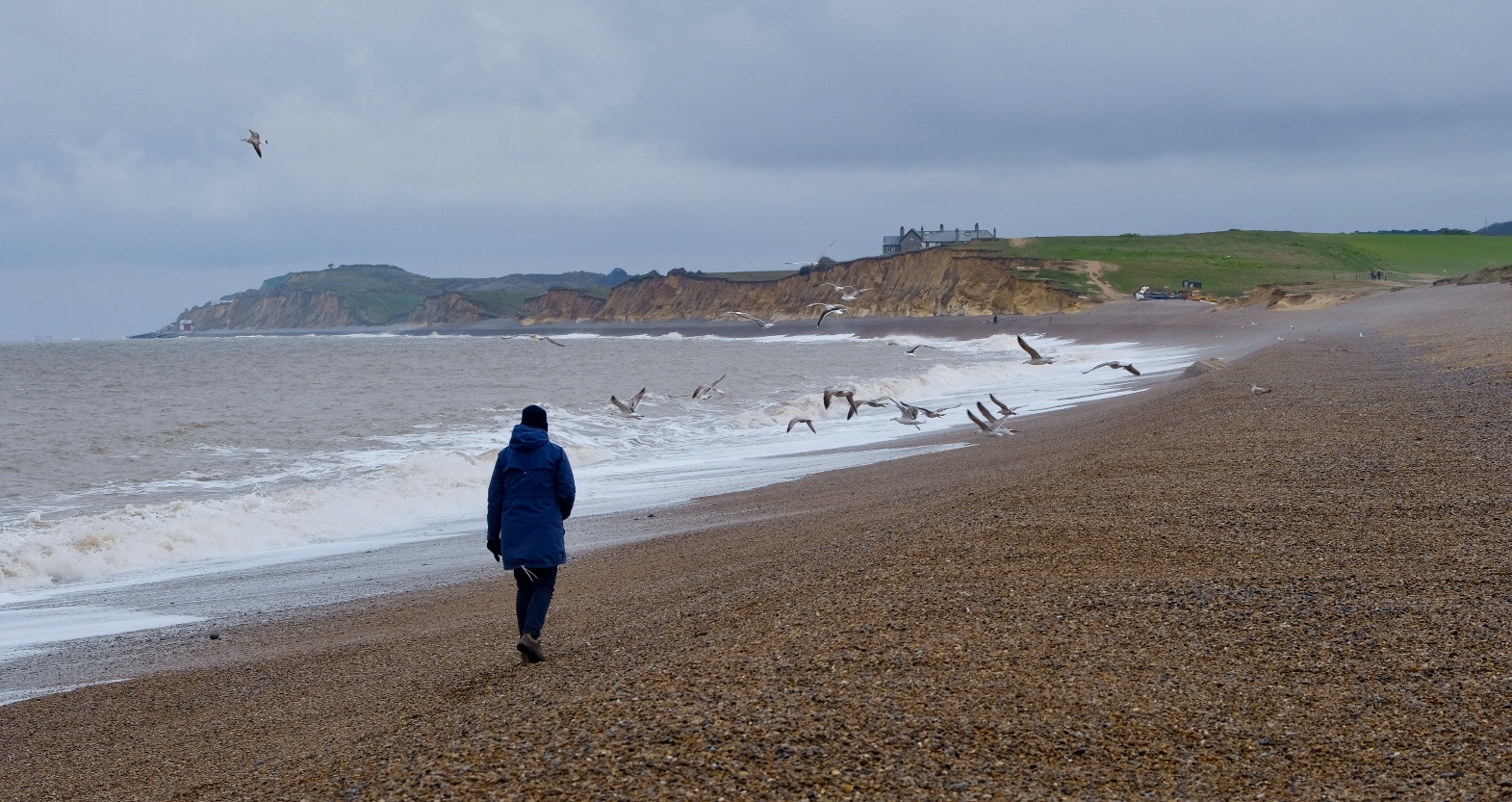 Tilly was very brave…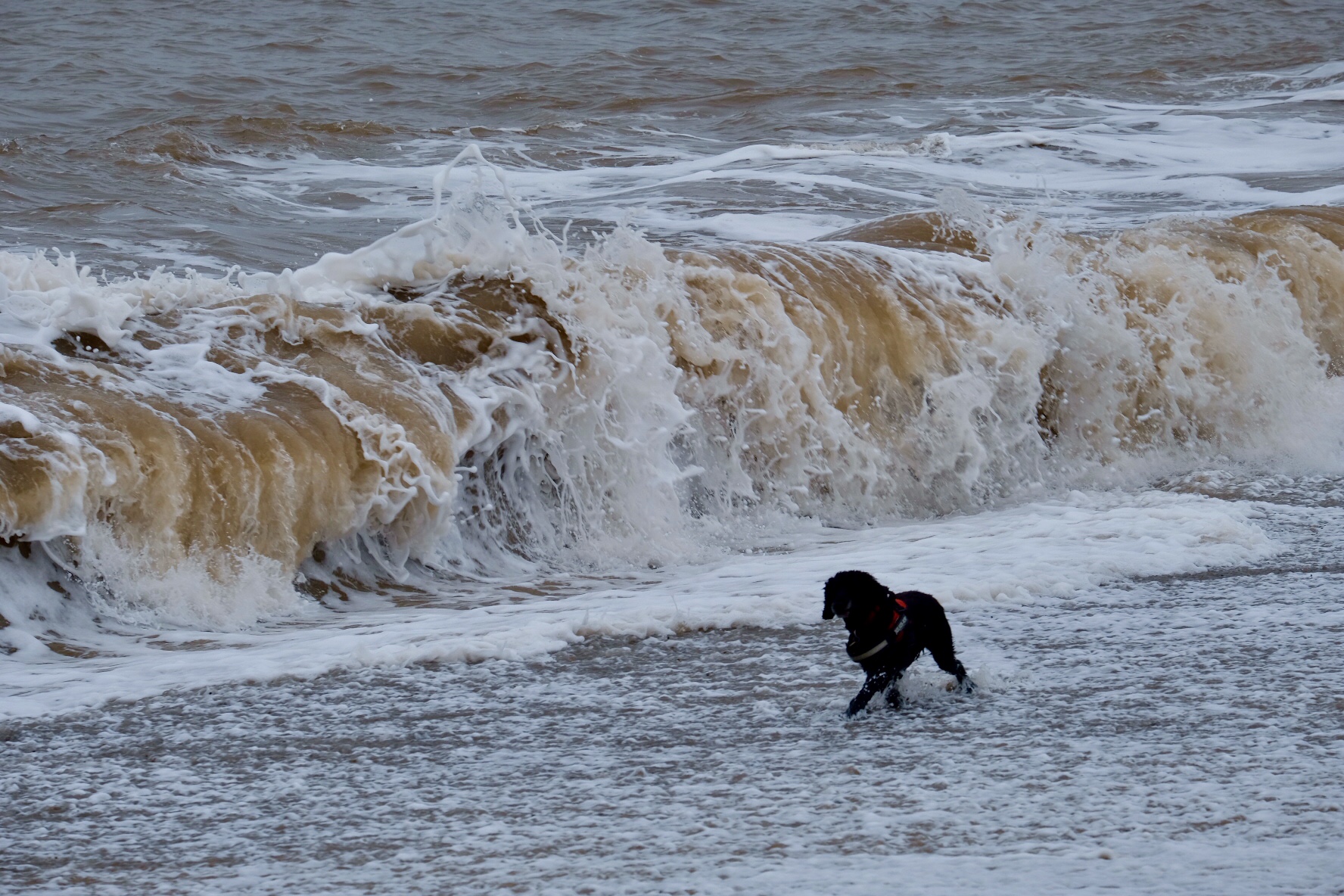 A bit further along, we saw a dead fish, and our thoughts naturally turned to keeping Tilly away from it. 🙂 When we got closer, however, we realised that it actually might be a small shark… and was rather pretty. (As dead fish go.)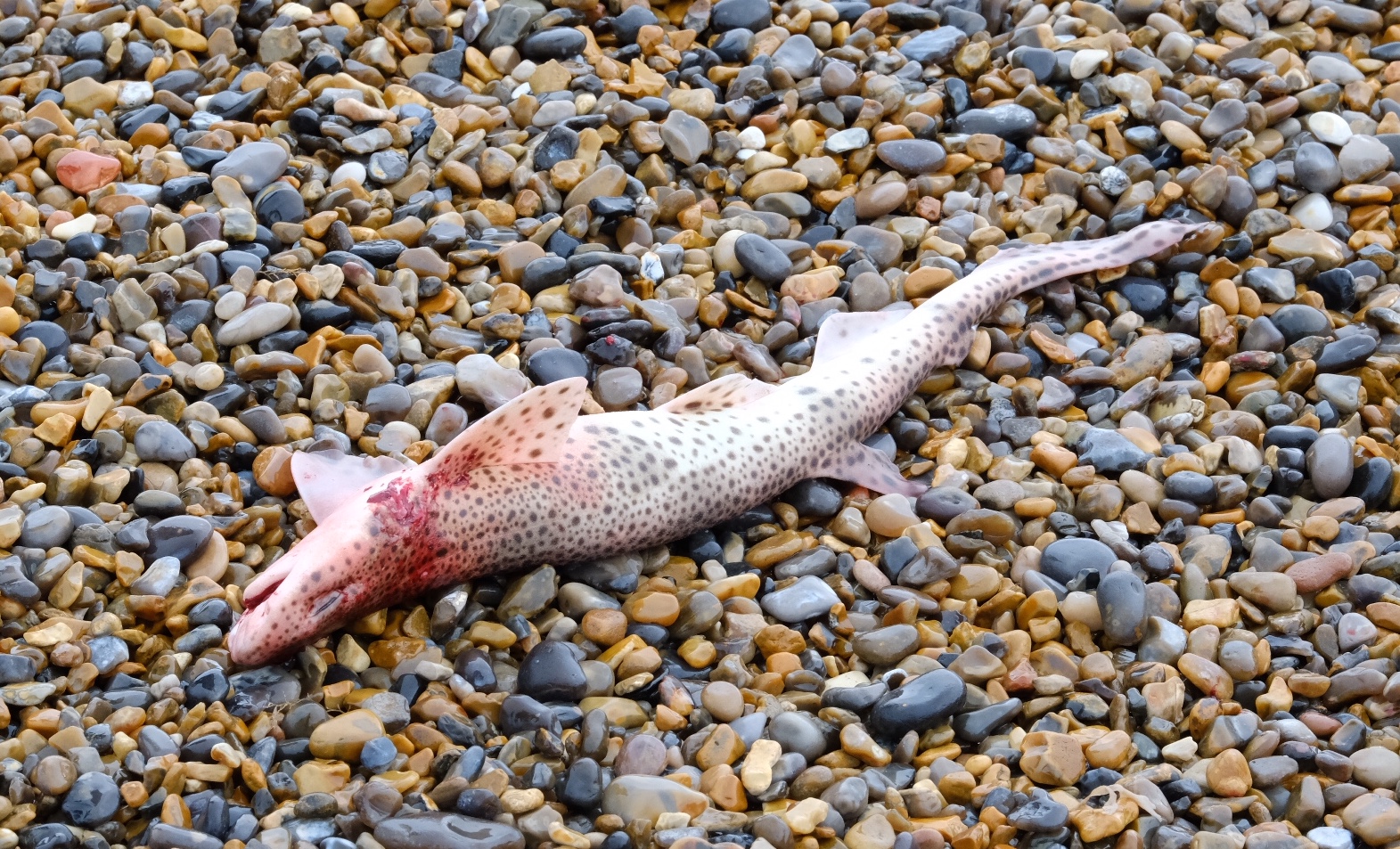 Then we noticed… it wasn't dead… it was still breathing… Just.
It had been a bit mauled by something, but wasn't in too bad a state… but it was a long way up the beach. So I picked it up, waded into the sea to boot-depth and threw it back into the waves, where I like to think it swam away. It certainly didn't float away!
It was probably less than two feet long, but it was a wonderful feeling to hold it and feel it breathing, and let's face it, it's not every day I wrestle live sharks before coffee time…
My brother, on being sent the picture, identified it as a catshark. They don't grow to much more than about three feet long, so I feel it's unlikely to come back and terrorise the beaches of North Norfolk as a result of my actions.