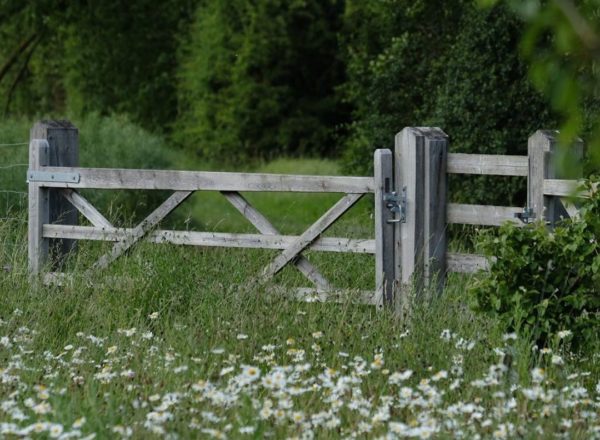 Two and a half years ago, after a couple of decades living happily in the centre of Cambridge, we moved out to the countryside.
Here, that only meant a move of about two and a half miles, but it made a big difference; we basically did a simple exchange: swapping proximity-to-things for space. We got a much bigger detached house in exchange for a small terrace; fields and woods right outside the door; and some real luxuries like a spacious driveway and a garage: things we'd never owned in any size or shape before! The house was almost exactly the same value as the one we sold, so the only major cost involved in the move was a very hefty whack of Stamp Duty.
The current coronavirus lockdown, though, has made me realise just how fortunate a decision that move was. Having more space, both inside and outside the house, makes such a difference in this current climate.
I can't imagine living in London at the moment. It's not something I've ever particularly wanted to do, but it must be even worse now, though at least a lot quieter and less polluted than usual!
The people who must really be suffering, I imagine, are those working from home, with kids, in a small London flat. I really take my hat off to anyone in that situation who is managing to keep their sanity intact! I'm grateful once again that we decided not to have kids… though I suppose, by now, they would have grown up, moved out and would probably have little viruses of their own.
And finally, since, for many years, I've been working half-time from home, we're well set up for that, so no real changes have been needed on that front. In fact, having my wonderful wife-and-chef working from home too has made most days a gastronomic delight.
All in all, then, we're amazingly lucky in our version of the Covid-restricted life.
It's tempting to put some of it down to good judgement. Our past decisions not to live in a big city, not to have kids, not to have high-pressure office-based jobs, to focus on dog-walking more than income-generation, and (recently) to live in the countryside, have all contributed to a good quality of life in general, and a particularly easy transition to the one we'll be living for the next few months. If only I could claim to have foreseen the inevitability of a global pandemic, I could actually claim some credit for them!
But I do recommend at least some of them, for anyone considering big life-changing decisions in preparation for when the next virus comes along. Because it is a sobering thought, even here in Arcadia, that this almost certainly won't be the last.