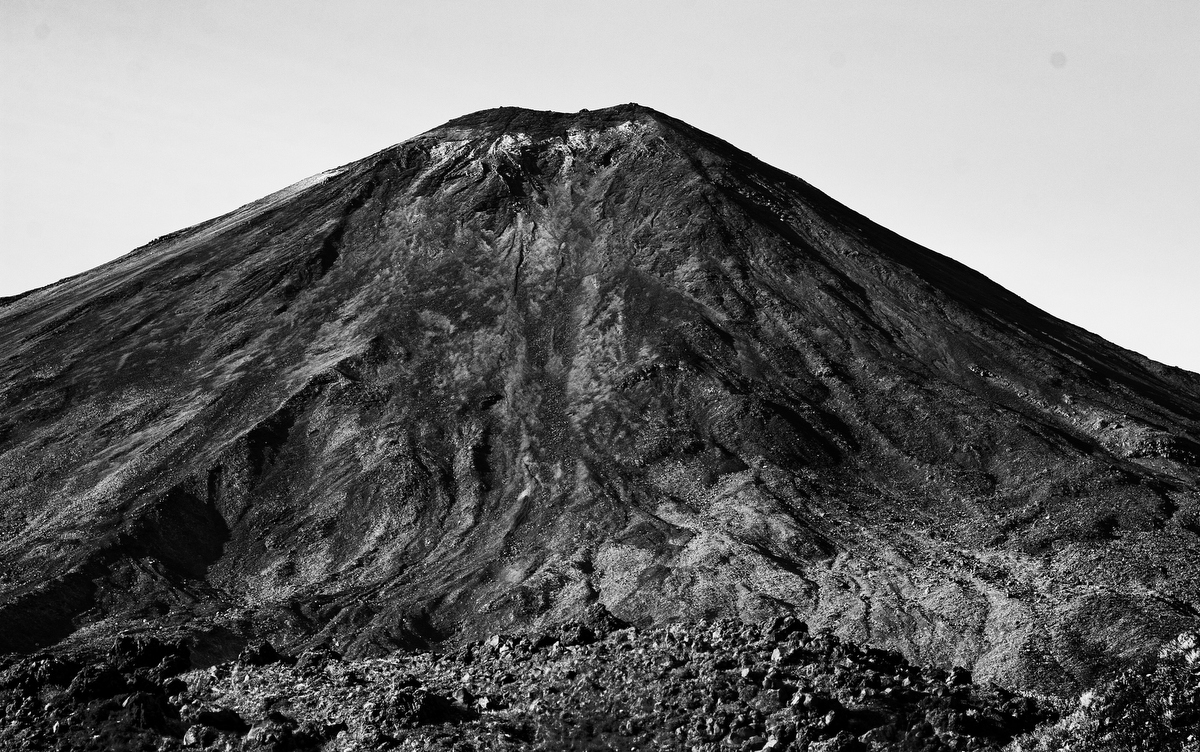 We've just been re-watching Peter Jackson's Lord of the Rings trilogy, and it was just as splendid as ever.
It reminded me of my second visit to New Zealand, in 2007, and the day I spent walking the Tongariro Crossing; a dramatic volcanic landscape where many of the scenes in The Return of the King were filmed.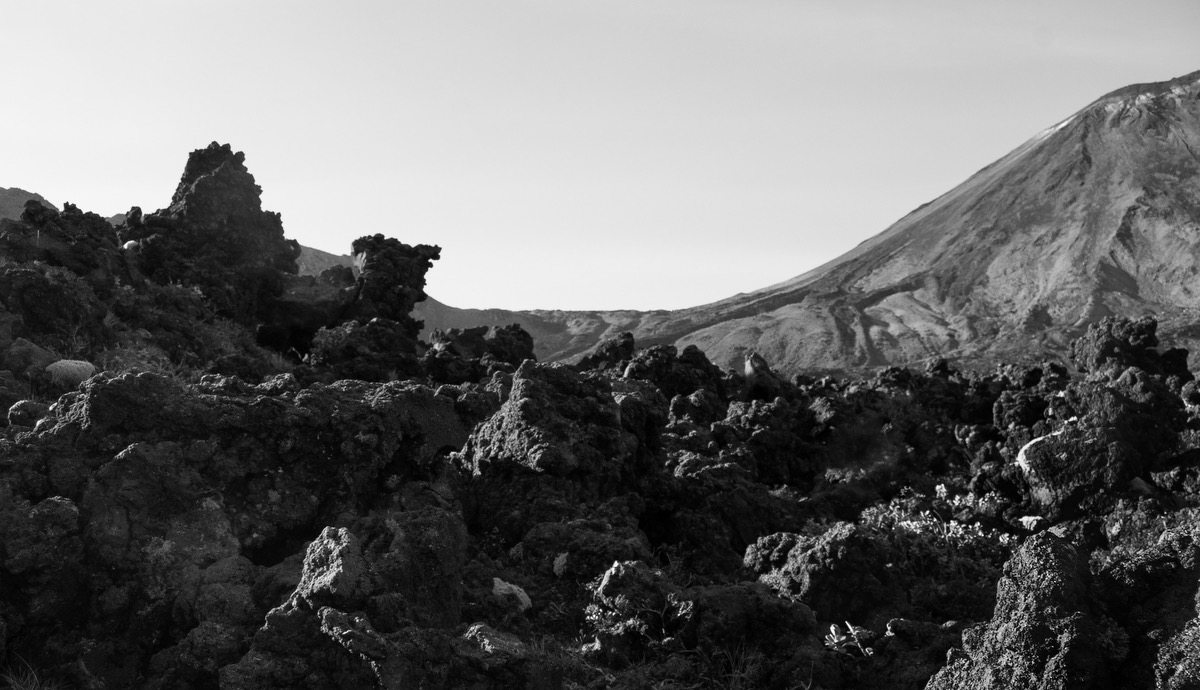 It's fun showing it in gritty monochrome, but in fact some of its drama comes from the occasional bright colours amidst a landscape of Martian barreness.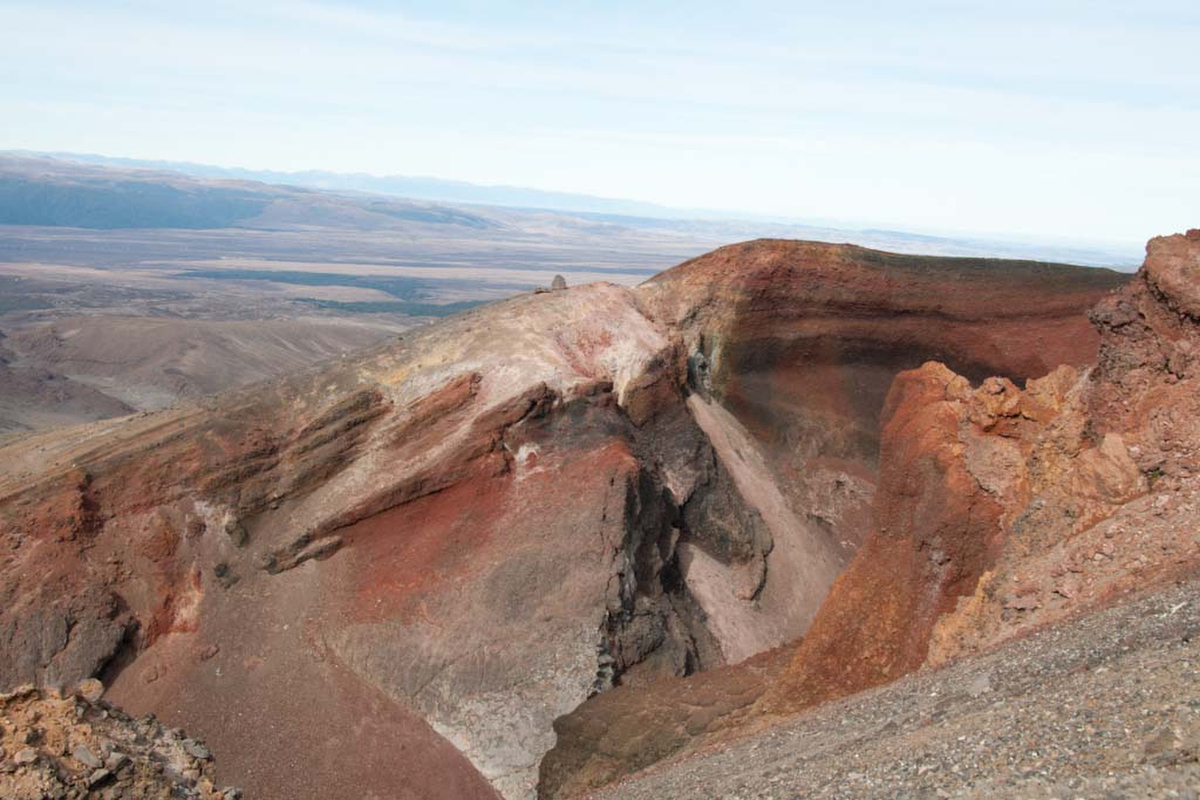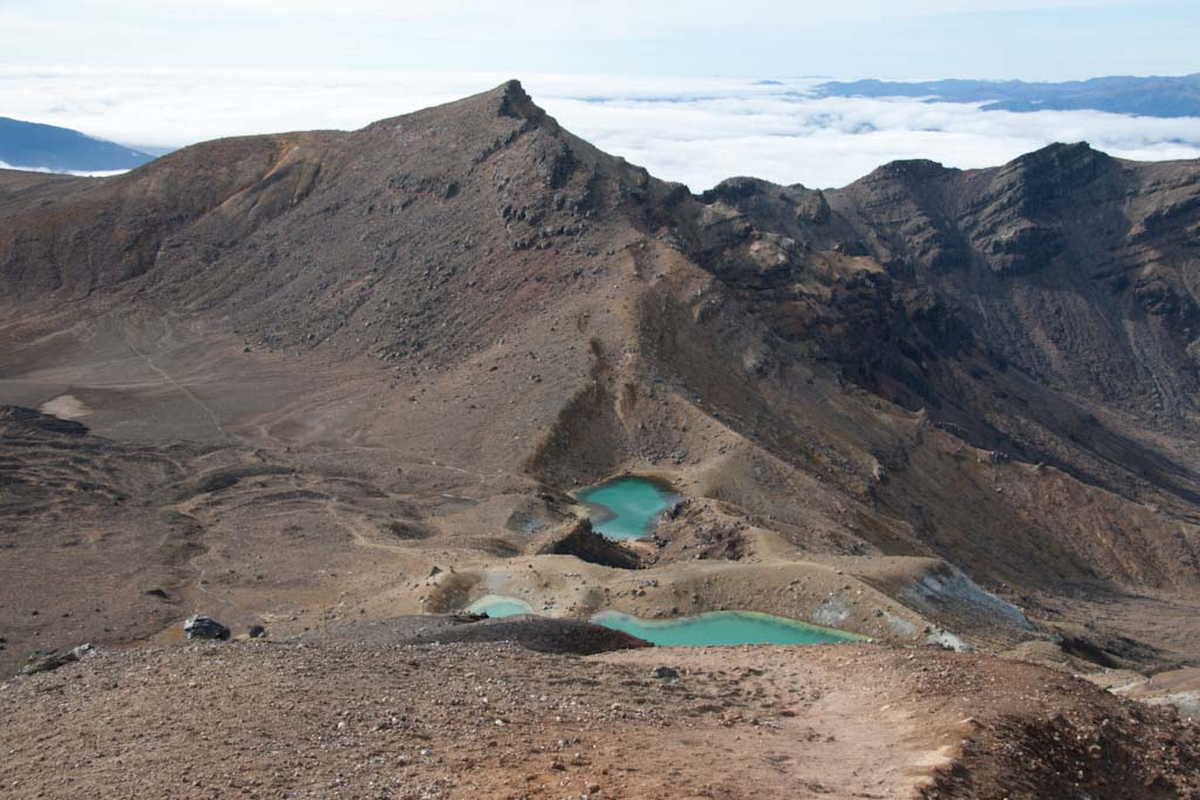 There are vast structures through which you can imagine rivers of heat must have poured.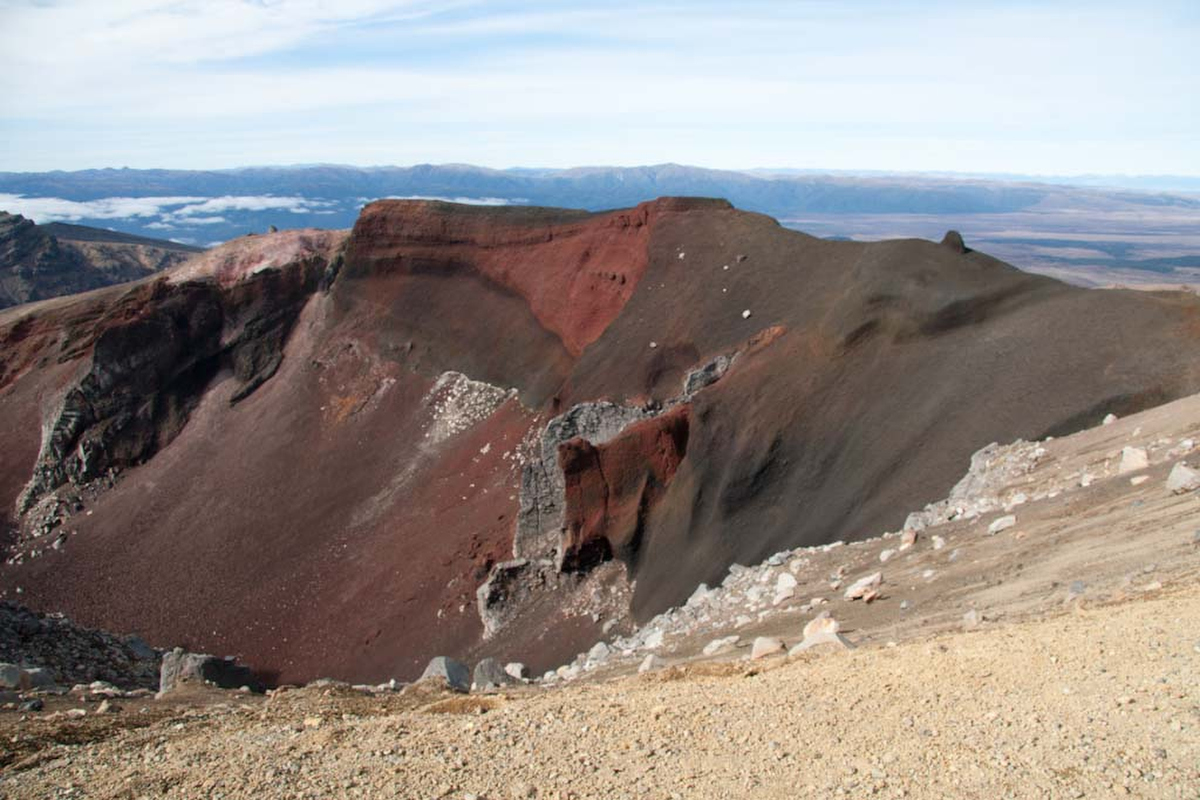 And some of the rocks look almost like man-made art installations.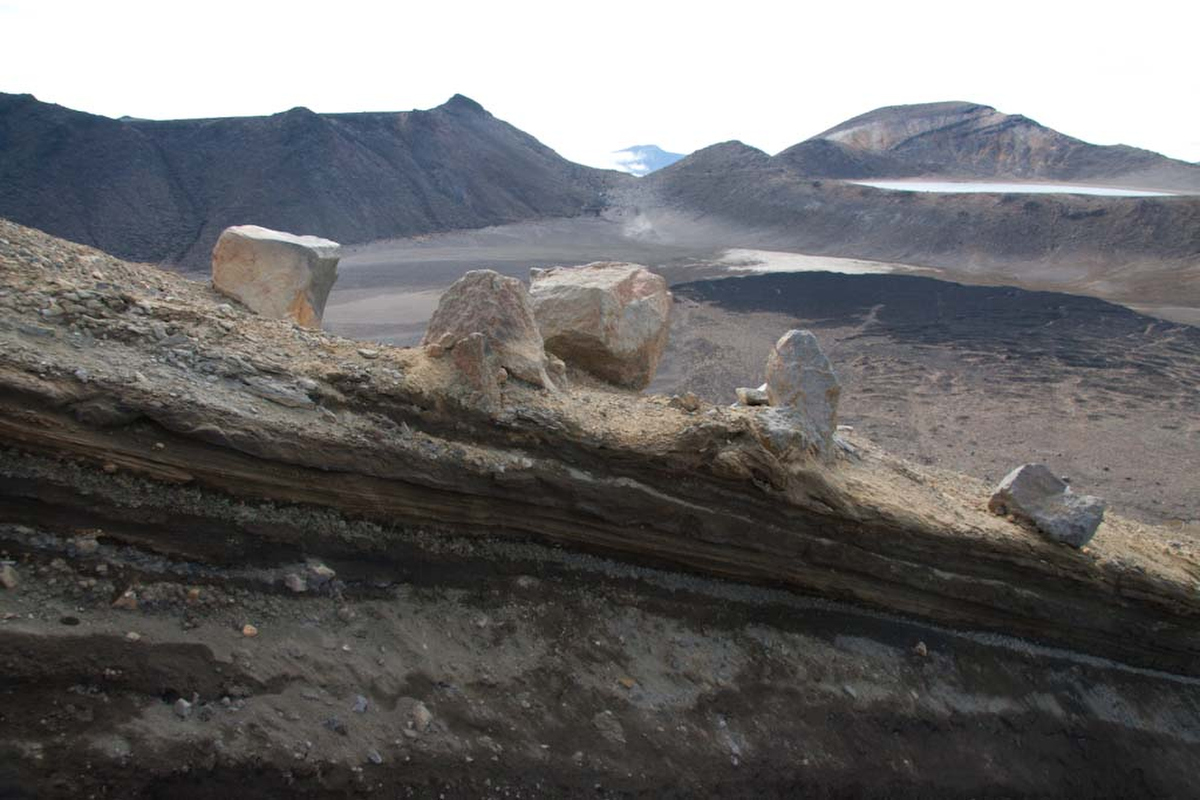 This other-worldly landscape emerges from placid surrounding plains, so you can look out and see what life is like back on Earth.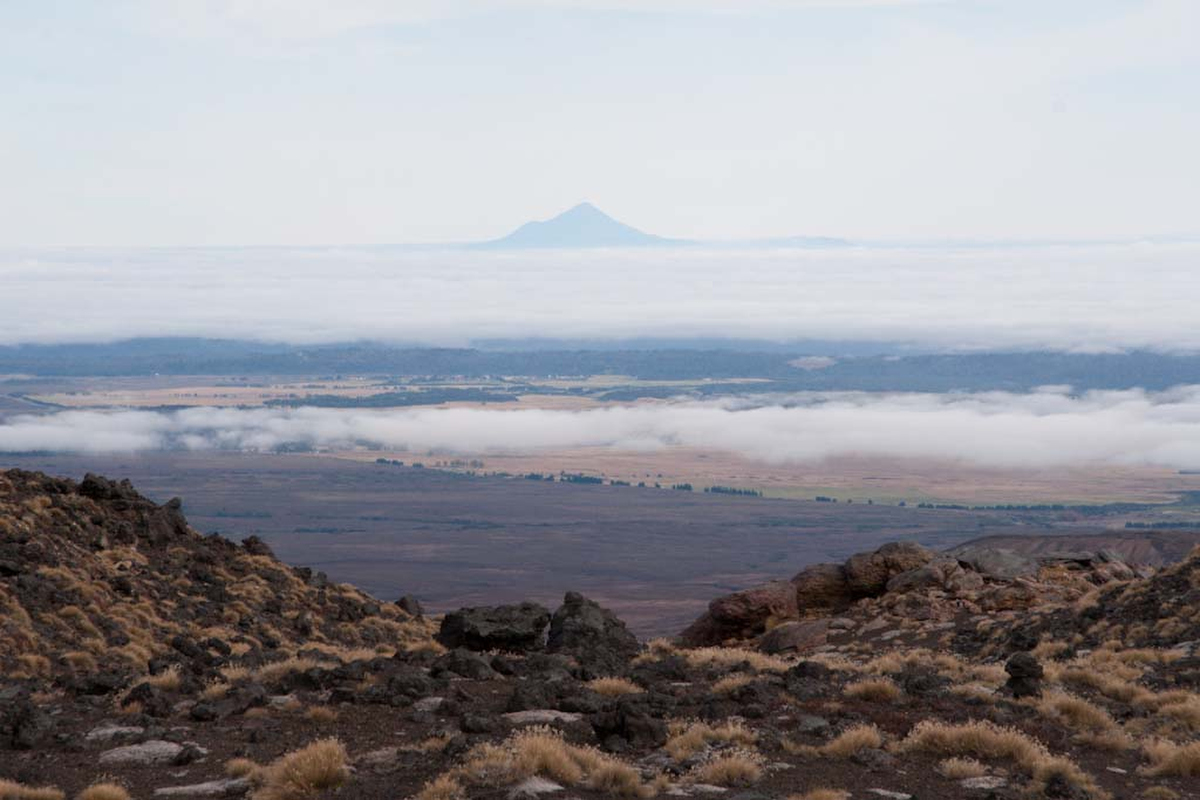 It's a fascinating place, and makes for a most unusual one-day hike.  Recommended, if you get the chance to visit.
On our mantlepiece, we have a small golf-ball-sized piece of volcanic lava that I brought home to Rose after my trip.  "Here you are, darling; I've brought you a bit of Mount Doom!"  
I always had a talent for romantic gestures.