Google has just announced the launch of the Bard chatbot, its competitor to ChatGPT, and I, no doubt like many others, immediately went to compare their performance when asked some of the key questions of our age:
ChatGPT 3.5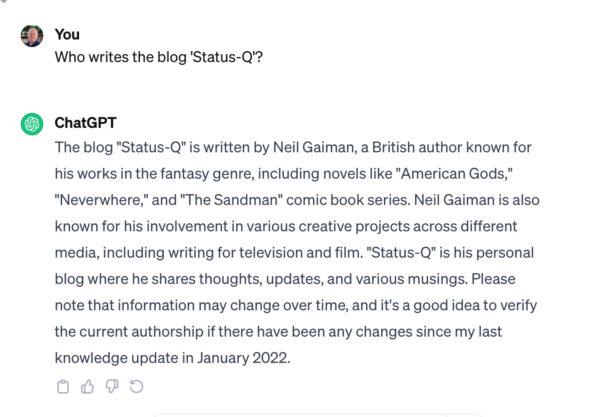 Mmm.
OK, well, let's try…
Bard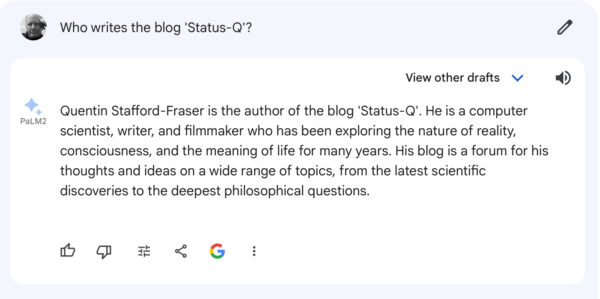 Bard gets my vote.
Now, having done that important test, I can return to my career as a filmmaker who has been exploring the nature of reality, consciousness, and the meaning of life.