I had the honour of meeting Elon Musk briefly some years ago. Back then, he was just doing space exploration. There aren't very many people for whom you could write that sentence – even without the word 'just' – but for him, its inclusion is entirely appropriate.
Now, he seems to be doing… well… everything that's cool. I have since admired his orbital exploits, ridden in his cars, and, of course, bought a significant proportion of my purchases using Paypal – which helps pay for all the rest.
The latest product is apparently to be batteries – here's the new press announcement – but these are not your average AAs. They're wall-mounting.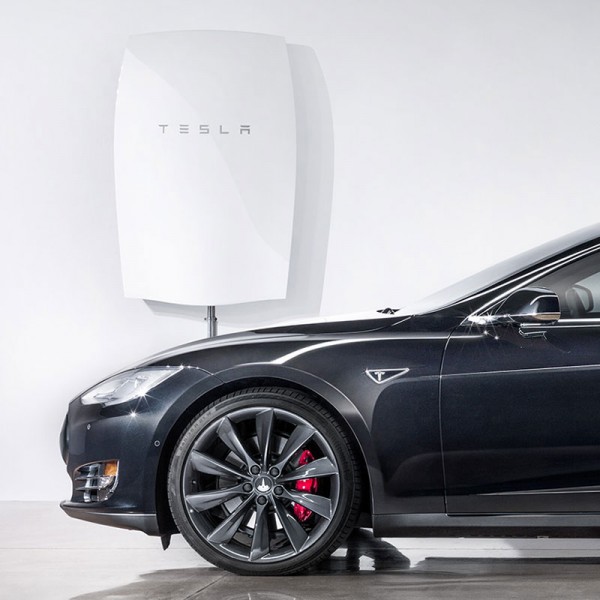 At 10kWh, these could run a lot of LED lightbulbs for a long time. Especially if you're not also using them to recharge your model S.
They're designed to make it easier for solar-equipped households to depend less on the grid, especially by time-shifting the peak sunshine energy at noon to the morning and evening, when there's peak demand. That's not simply about being green: just a few weeks ago, visiting friends were telling us about the 'loadshedding' powercuts in Cape Town recently, where everybody got a scheduled two-hour outage each day to help cope with the insufficient power-generation capabilities in the country. This seems perfect for that, too.
Still, the next challenge Musk has to address is the really tricky one: the manufacture of solar panels which don't ruin the appearance of the building to which they're attached.