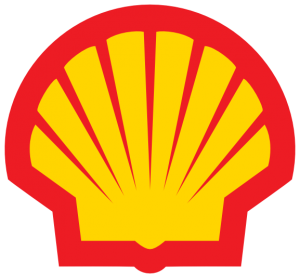 A couple of months ago, at my local Shell petrol station, I noticed they had installed big QR codes by the pumps. Interesting. Inside the store, I found leaflets telling me about Fill Up & Go, their new payment option: you can just scan the code at the pump using their app, and then fill up, confirm the transaction on your phone and drive away: it's billed to your Paypal account.
Excellent. I'm a big fan of anything that moves us towards electronic payments, and a big user of Paypal, and this sounded rather fun, so I took a leaflet, went home and downloaded the app. But I couldn't find anything at all relating to QR codes or to Paypal. Strange. So I filled in a support query and sent it off. Sigh.
It was a little over a week before I got a standard canned email reply, which said that it would be available through their app 'later this year'. So why are they installing QR codes and giving out leaflets now? Who knows? But, "We are really excited to be offering this innovation to our customers, beginning with you." Mmm, yes.
The message did, however, say it was currently available through the Paypal app. Ah! OK. So I went and looked at that more carefully. Errm… no. Sorry. Nothing there either. Sigh again.
So I gave up. Well, almost. I didn't actually get around to deleting the app from my phone. And so it was that this last week, a notification popped up saying that Fill Up & Go was now available! Hurrah! OK – I fired up the app again, filled in my Paypal details, chose a PIN… and then it died with an error. Sigh yet again.
A few days passed, and then another notification from the app popped up. This one apologised for the problems some users had experienced setting up their payments, and said things had now been fixed. "Finally!", I thought, and went back in and successfully set up the Paypal account. Things were looking better. It confirmed the connection. It let me set a PIN. It even told me that my friendly local station was the nearest place I could use it. Great!
So I drove around the corner, pulled up at the pump, pulled out my phone, turned to look at the sign, and what did I see? The QR codes had been removed and replaced with a 'Coming soon' message. Sigh. This was starting to become farcical.
Today, however, I had some time to spare, and was passing a different Shell station, where I knew they had QR codes. At last. My chance to experience the future. I turned in. Waited only a brief period for the pump to be free. Pulled up. Fired up the app. Scanned the QR code… and got a message. "Problem connecting with that Paypal wallet. Please pay in the store." I drove off. Sighing.
I got home, and looked at their website… where they have a nice map that still shows my local QR-free garage as one of the places you can use it.
Now, Shell, since you are so determined to refuse my attempts to give you money, can we try the other way around? My team and I could keep using you as an object lesson in 'how not to do it', or we could offer you some very nice consulting for a very reasonable price…
In the meantime, here's some free advice. Just install Apple Pay. It works.