Trumpington Meadows is a large new housing development on the southern edge of Cambridge. The houses are, well, modern houses. Perhaps a bit better than some. But the developers have done a nice job of gentle landscaping on the big field between the housing estate and Byron's Pool. It's become a favourite dog-walking area.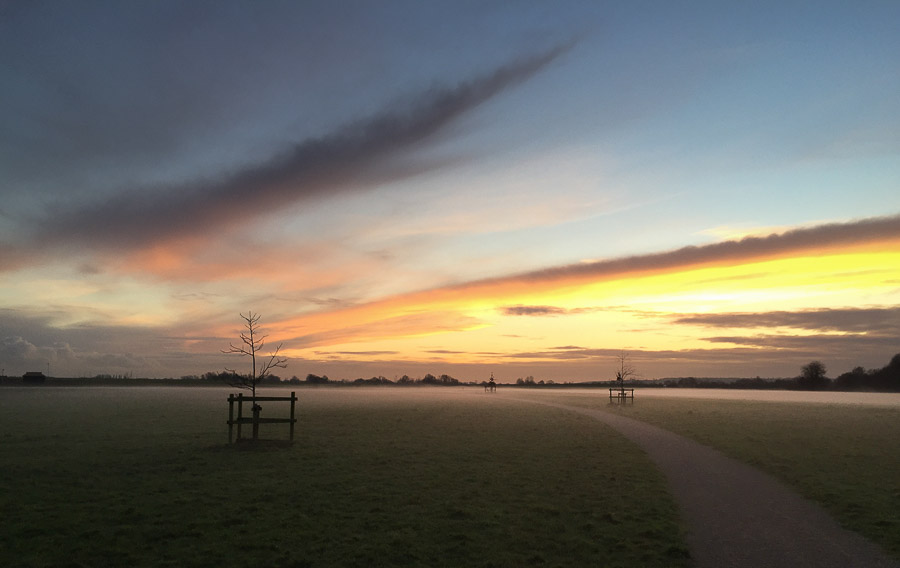 Last night, a combination of fog and sunset made it look particularly beautiful. One of those times when I kicked myself for not having a proper camera with me: these are iPhone shots.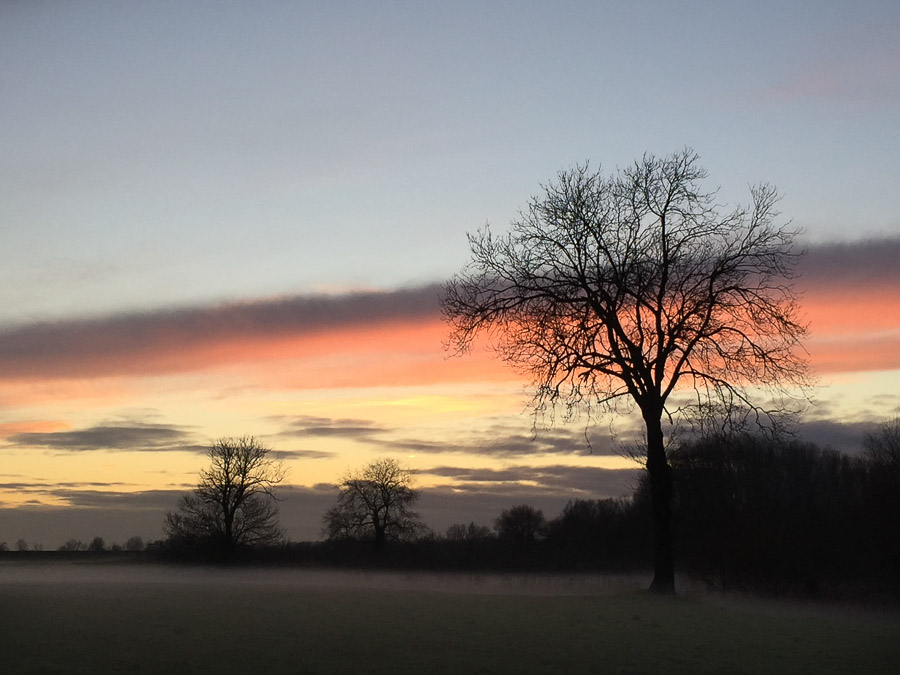 And if you look carefully (or click for the larger version) you'll see that this is actually a photo of the M11: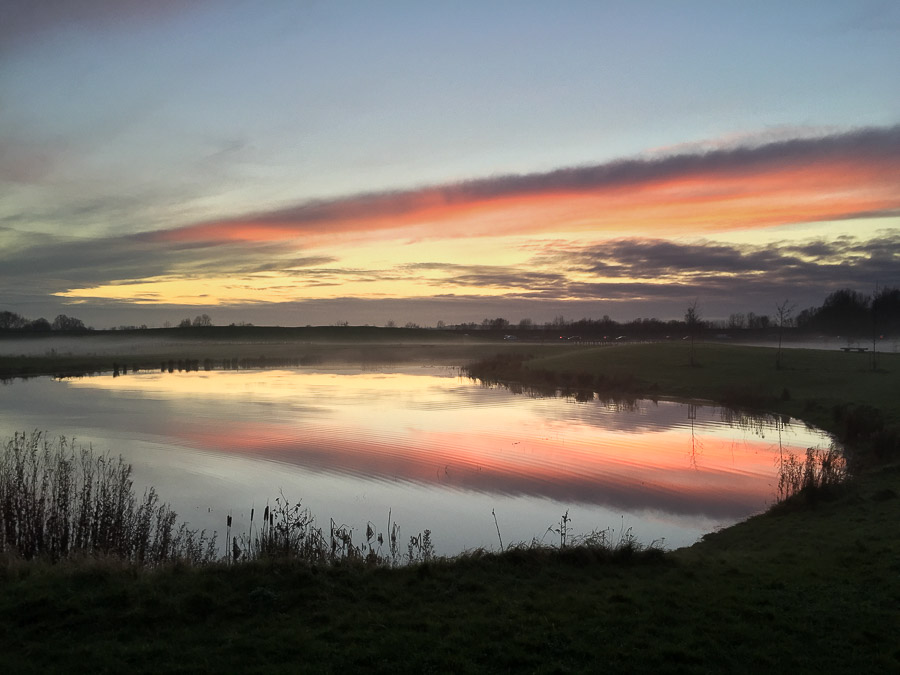 I'm not often grateful to housing developers, so I feel I should give them credit when it's due!