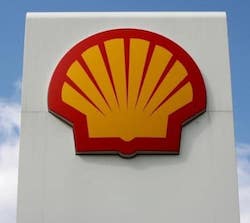 Rumours emerged last year that Shell were thinking of installing electric-vehicle charging stations in their forecourts, and they have now confirmed that the first ones will be rolled out in the next few months.
This is great news, though I've complained before that having an electric vehicle means you tend to spend more time in motorway service stations, and, frankly, if there's one place worse than a motorway service station, it's a petrol station forecourt. I'll be much more enthusiastic when, say, the National Trust expands its laudable if rather meagre network of charging points, so I can charge my car while strolling through Capability Brown landscapes.
Still, a more ready availability of charging points anywhere is excellent news, and in-city petrol stations will certainly help those who want to own an EV but don't have their own off-street parking — currently a significant barrier to electric adoption in cities.
I can't help wondering, though, how petrol stations that still tell you it's dangerous to use your phone in the vicinity of petrol fumes will cope with the 50-kilowatt 400-volt circuitry of rapid chargers… 🙂