Here's a little video selfie of me breathing. Pretty exciting stuff, eh? The reason I look so strange is that it's taken with a thermal camera: the white and yellow areas are warm, the blue and black ones colder. I haven't decided whether or not it's an improvement on my normal appearance.
One reason for our interest in this at the Lab is that you can clearly see my nostrils getting cooler as I breathe in, and warmer as I breathe out. So a thermal camera is a pretty straightforward way for a computer to measure my breathing rate.
But I had some fun playing with the camera at home, too. Pointing it at my hall floor showed glowing tracks where the hot pipes run under the tiles, allowing me to see how the radiators in different rooms are connected up.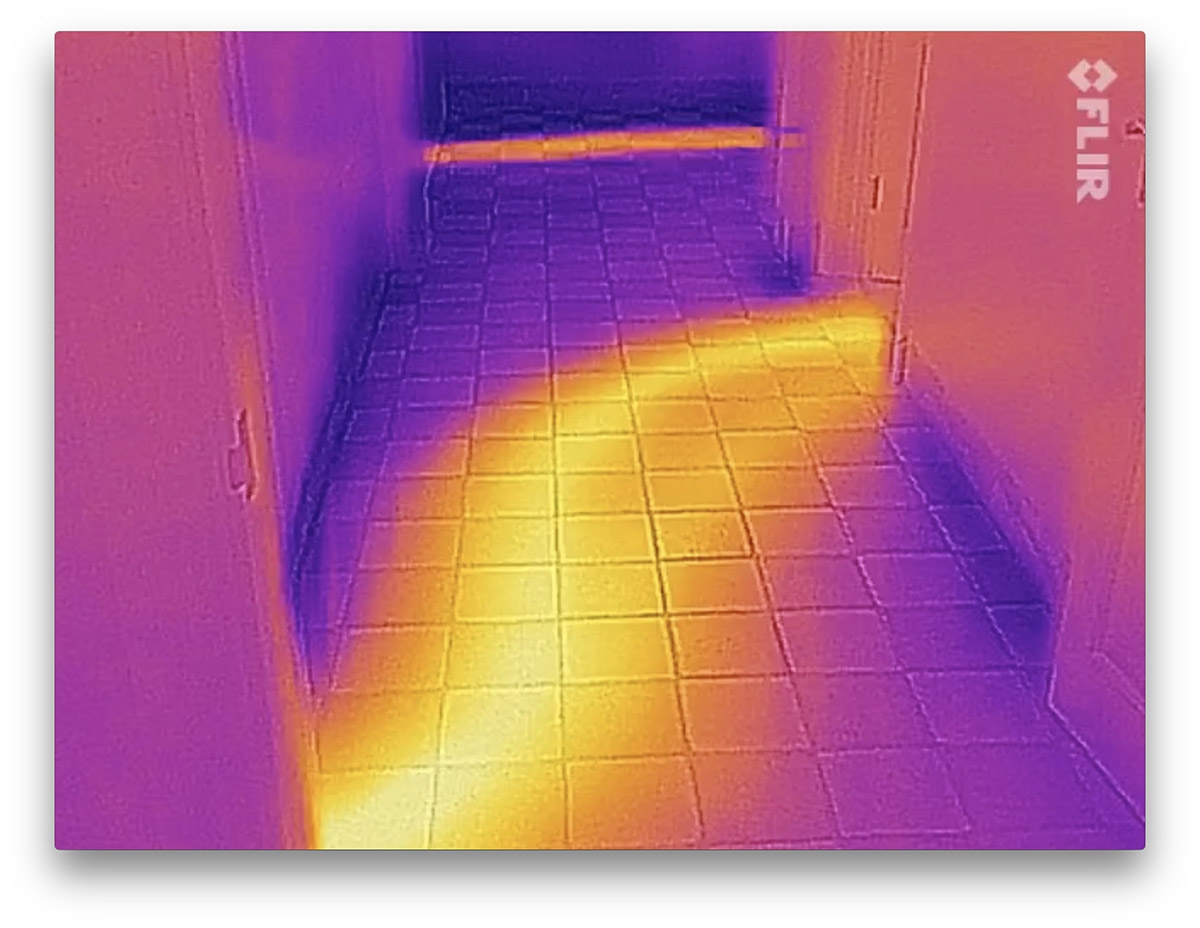 When I was looking around upstairs, I noticed some light patches on the floor and wondered what they were. It took me a moment to realise that Tilly had trotted up behind me to see what I was doing, and had silently departed, leaving only warm paw-prints behind her as evidence.