We're staying in a throughly delightful B&B in Devon, on a working farm. This is the view from the front door: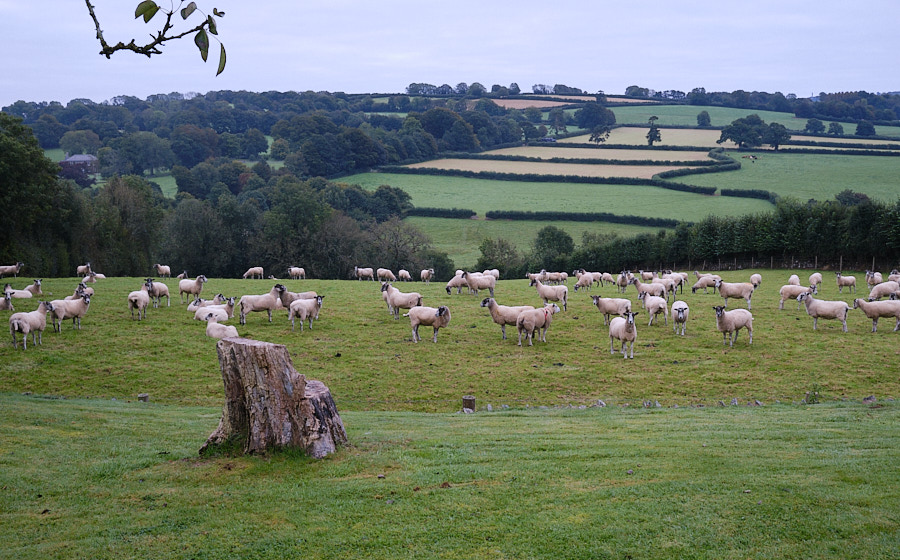 Rose was greeted by the welcoming committee in the car park.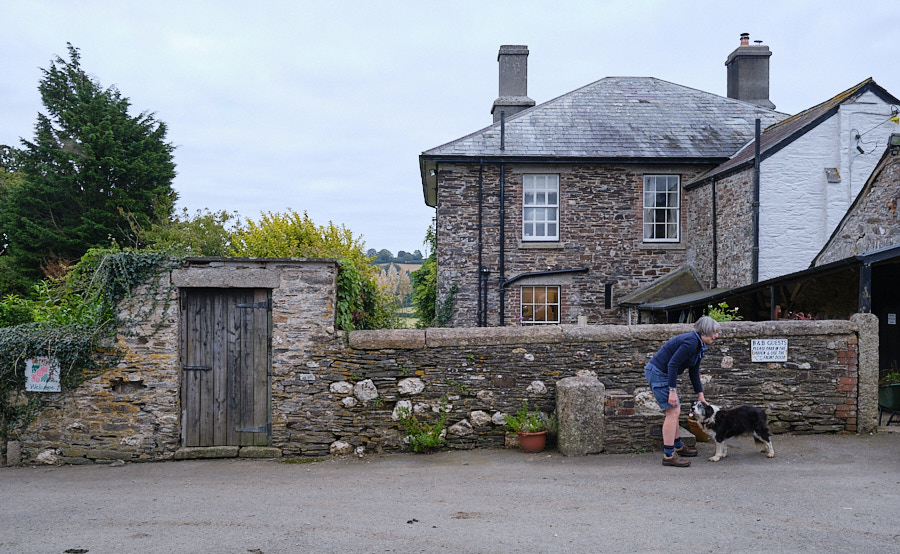 We drove down here in our little electric car. We've had it now for nearly five years, and have clocked up 30,000 miles, which I realise means we've put about eight megawatt-hours through its battery! That sounds like quite a lot, so I should point out that it represents total fuel costs to us of about £20 per month, and in our case that fuel was almost entirely from renewable sources; mostly hydroelectric, with a bit of solar and wind. So for the last five years, we've been driving around powered by sun, wind and rain.
One thing that helps with the efficiency is keeping your tyres pumped up to the correct pressure. I carefully did that a couple of days ago before setting off. But I couldn't help noticing this morning that our very genial host, Rob, was doing the same, but he has a rather more powerful tyre pump than I have!