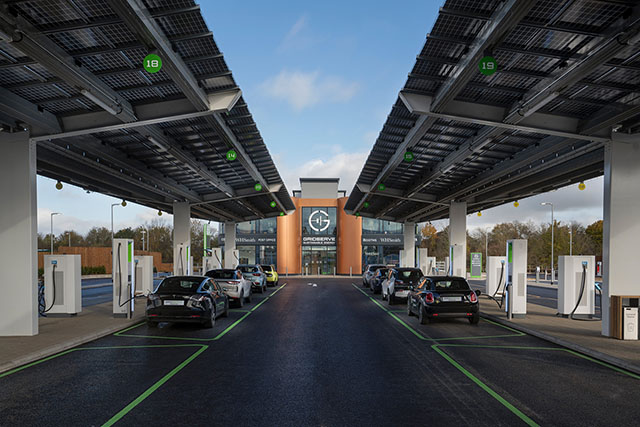 The British county of Essex is often the butt of jokes here, since it has a few notably unappealing areas, but this is unfair. In general it's a lovely county with some particularly pretty spots. Just at the moment, though, it has a different kind of jewel in its crown, at least from my point of view, because it's also home to what looks like one of the coolest car-charging areas on the planet. If you want to see what the future of car travel might be, the place to go is probably the Gridserve Electric Forecourt near Braintree, which opens formally next week.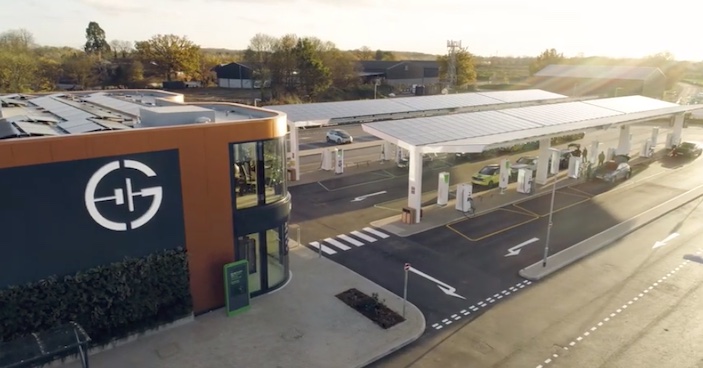 It has no fewer than 36 rapid chargers, and most of them are very rapid; there are a dozen that can supply 350kW (which almost nothing can actually consume, yet, but they're future-proofing). 350kW, to give you an idea, would gain you about 25-30 miles of range for every minute you're plugged in. There's a bank of the Tesla v3 superchargers, too, which can do up to 250kW.
Now, you might well ask, how can you supply this quantity of electricity, even with that many solar panels? Well, the answer is that, as well as a good grid connection, they have an enormous battery pack next door and a solar farm just down the road. While you're charging, there are cafes, loos and shops available.
I haven't visited yet, but it just so happens I'll be in that area next week, so I may well take a look.
Oh, and they're hoping to build 100 of these.
In the meantime, there's a Fully Charged video about it, which will probably be available to the general public about the time you read this:
---
Update, a bit later:
I did visit here the following week, just after it had opened to the public; here's a clip from my vlog post at the time: