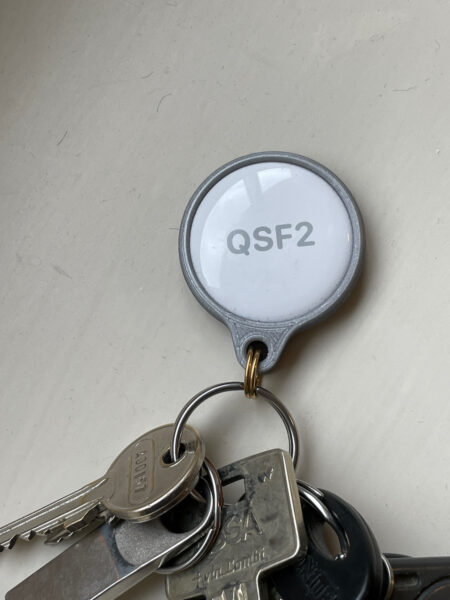 Well, somewhat to my surprise, I found an Apple AirTag to be remarkably useful today! (I bought them because, well, I just like gadgets and these are beautifully-engineered gadgets, but I wasn't sure how much I'd actually use them.)
This wasn't anything dramatic: no long-lost pets being recovered from the other side of the county or anything like that. No, we were going out, and I wanted to find my keys. It turned out that, last night, I had used them to unlock the side door before putting some things in the recycling bin, and, perhaps because I had my hands full and my mind elsewhere, had left the keys on the shelf beside the door: not somewhere they would ever normally live. Then a plastic bag had been put in front of them, and they were hidden from view.
So it was no big deal; we would have found them again in a day or two, but the ability to track them down to roughly the right room and make them beep meant that we were out of the door a minute later, with no worries lurking in the back of my mind. It won't take many such absent-minded moments on my part — and these are distressingly and increasingly frequent! — to make the tags well worth the money.