A few more peaceful images for your Sunday morning… (click for larger versions)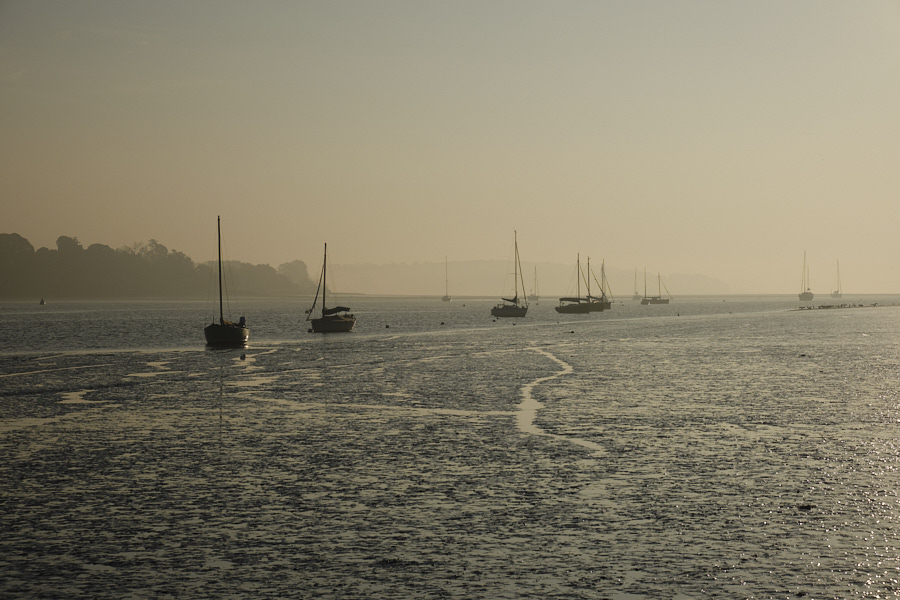 Boats on the swinging moorings at the Royal Harwich Yacht Club wait for the day to begin, and the tide to come in.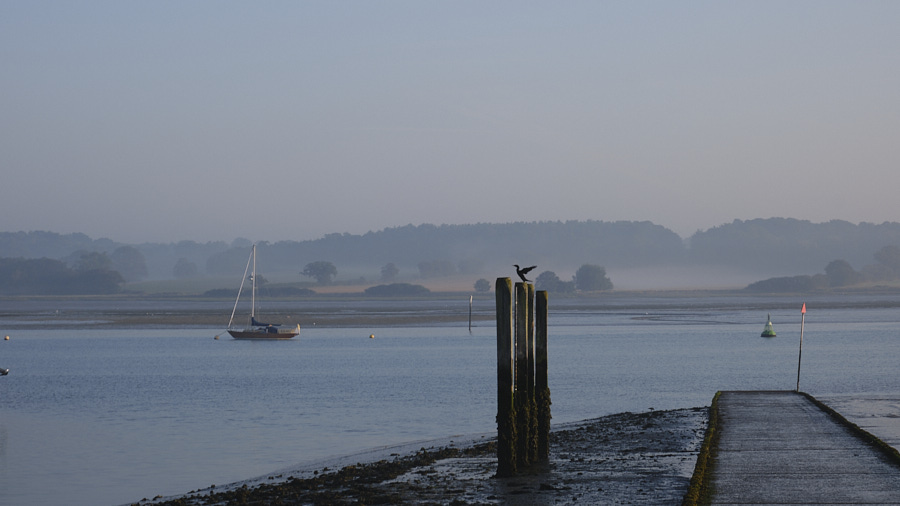 A cormorant dries his wings as the sun makes its appearance. But the fields are still shrouded in mist.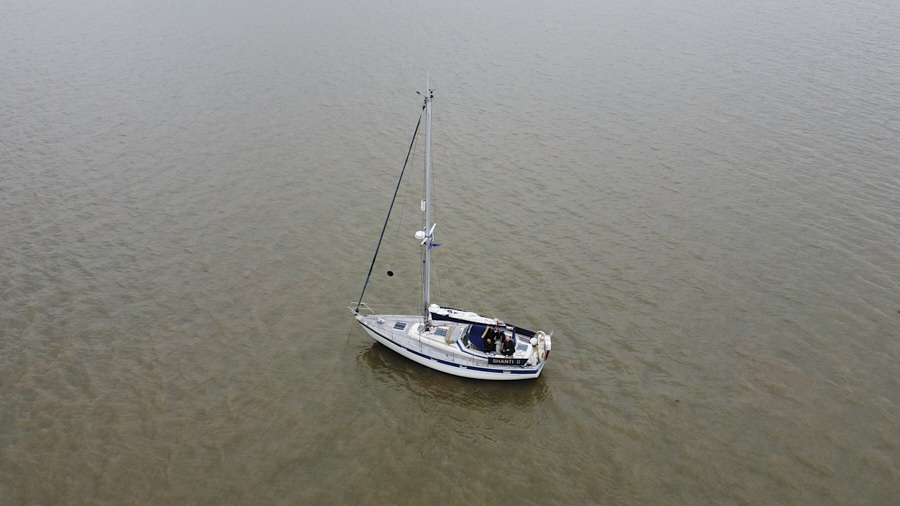 We head out in our little boat to see what the day will hold.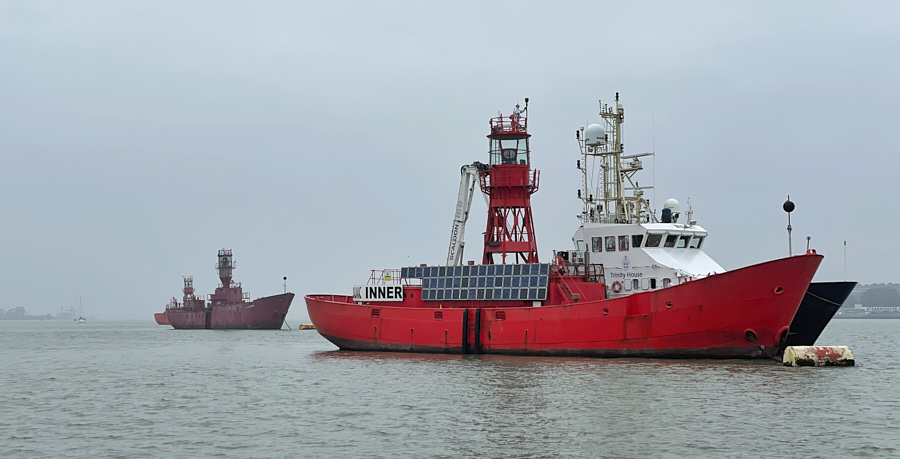 At Harwich, a row of lightships is moored in a line across the estuary. I wonder why they're there; they aren't even lit at night. It turns out they are brought here, from all over the country, for servicing. This is the MOT bay. Men go across from the white ship and change the lightbulbs.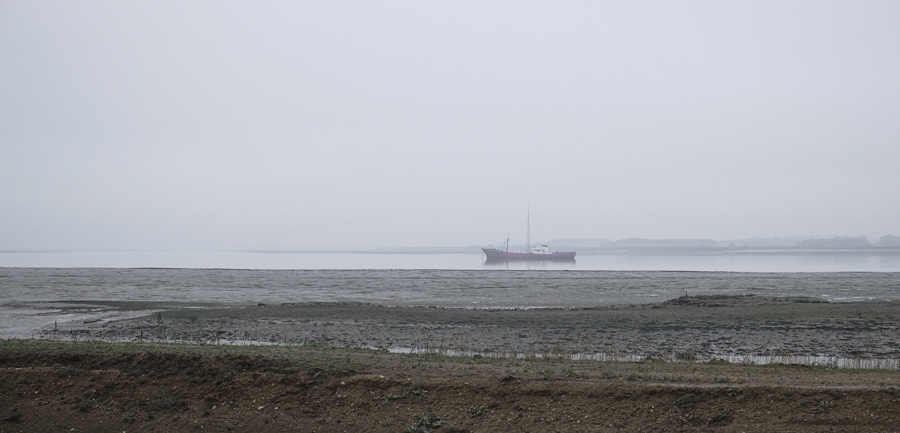 Radio Caroline. No longer rocking. But still gently rolling.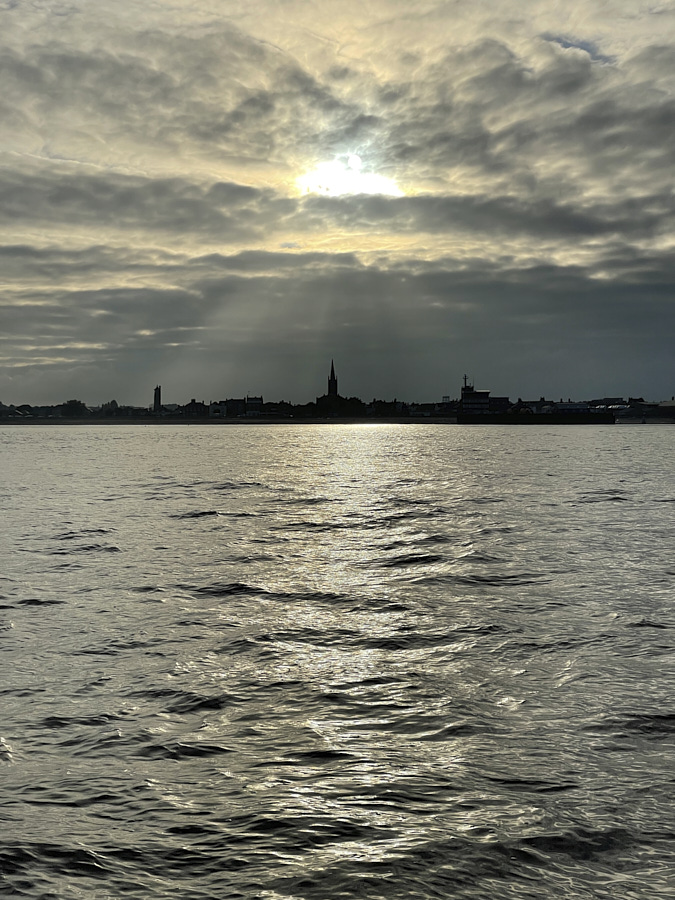 That evening, the sun goes down over Harwich church.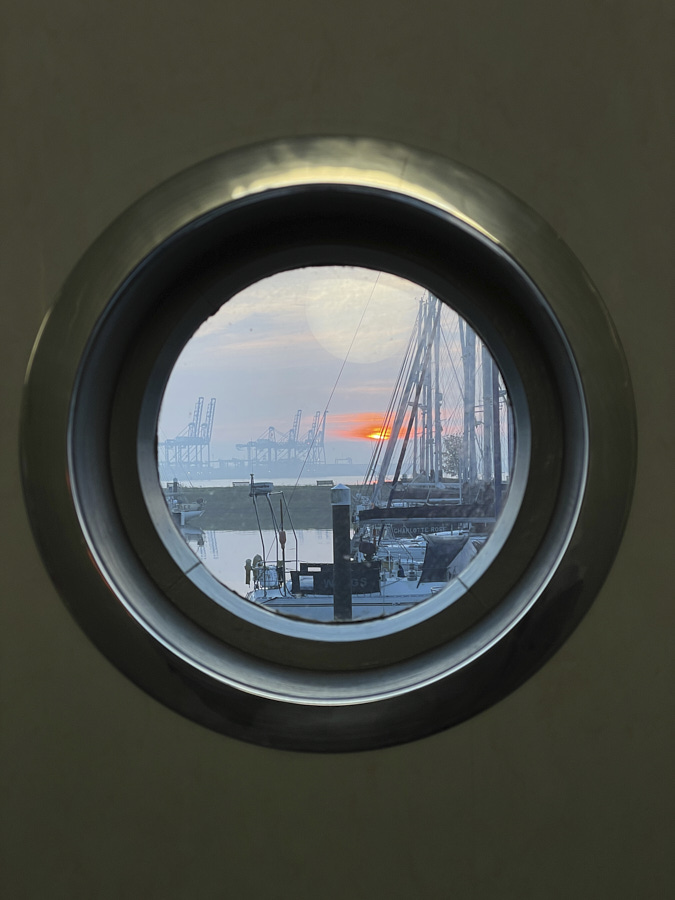 A view from the gents' loo at Shotley Marina.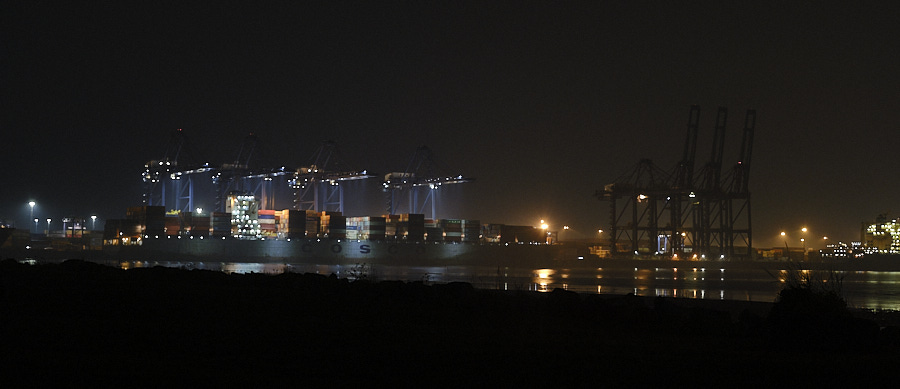 All night, a gentle whirring and clunking reaches across the water, as the port of Felixstowe does its best to keep supplies coming into the country. (And exports going out.)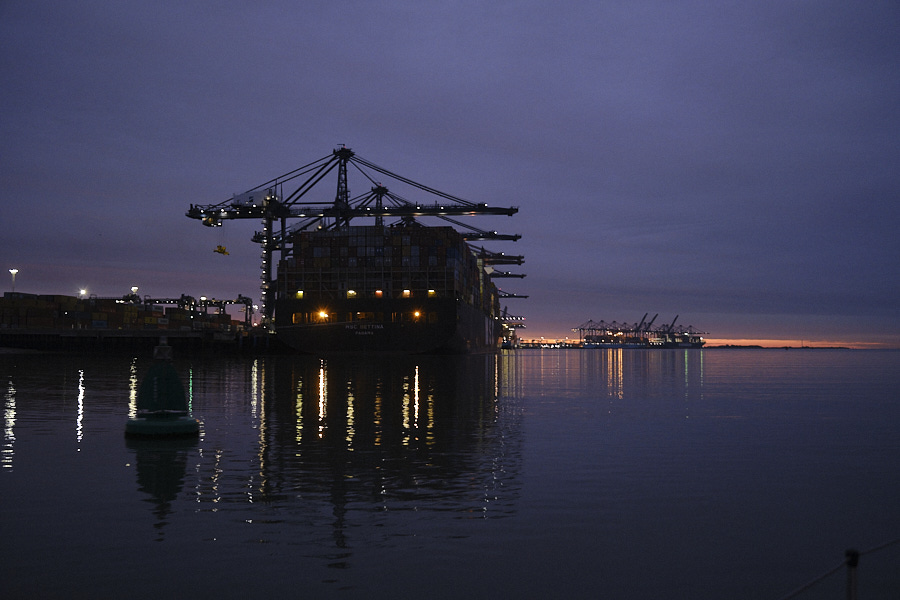 At dawn the following morning, the work is still going on.