Here's a site which does a simple job but does it rather nicely: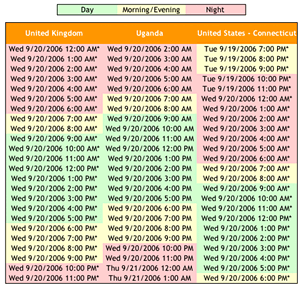 World Meeting Planner
It helps you work out the best time for phone calls or videoconferences which span multiple timezones. You just enter the location of the participants. It's not too hard to do this in your head for a simple phone call, but when you get more participants and you don't know the timezone of some of the countries, it can be more challenging!
Thanks to Mike Pearson for the link. He's in New Zealand.