Yesterday I came across this picture for the first time – it's Tom Rabon interviewing me at last year's FiRe conference.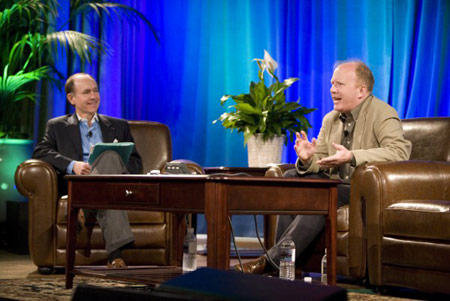 I quite liked it.
I showed it to Rose and she said "It looks like you're talking to the plant! Perhaps that's why Tom's smiling?"
And now, of course, I can't look at it without thinking of that.