Here's a photo of an architect's model: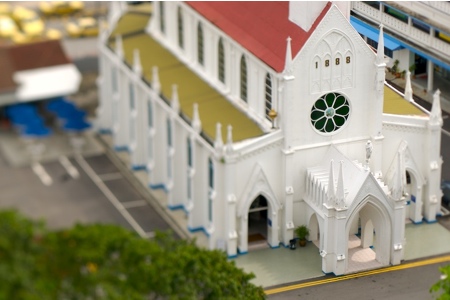 Well, actually, it's not a model – it's a real church. It's part of an extraordinary series of photos by Keith Loutit showing views of his native Singapore; the architecture of which he describes as 'almost too perfect' in the newer housing estates.
He's used extremely shallow depths of field and tilt-shift lenses, and the result, I think, is reminiscent of a macro lens, or even of the way the eye focuses at close range, hence the feeling that you're looking at a model. It's accentuated by the fact you're viewing them from above; most of the photos are taken from the apartment tower blocks.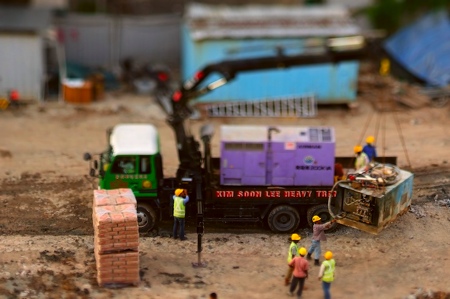 It's worth having a look at the others. I heard about this on Jeff Curto's Camera Position podcast.