Wow. This is pretty amazing (though it does require Firefox, unless you download a local app). Here's a partial screenshot: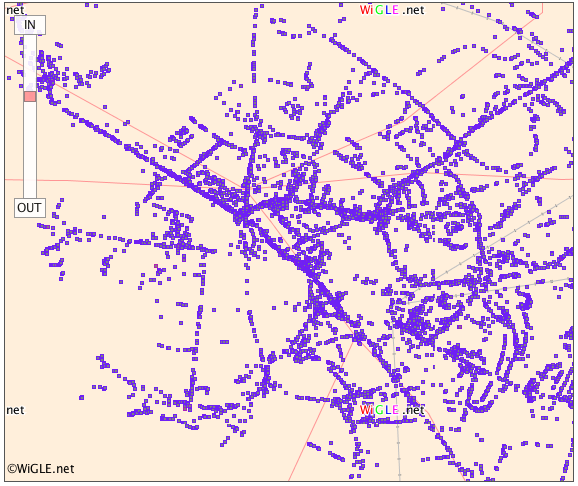 It's a map of wifi routers in Cambridge – part of the worldwide WiGLE database created, it seems, by people driving around with stumbler software running.
My home network – 20MarloweRd – can be seen here. If you're in the US, you can overlay the plots on nice maps.
(I always try, by the way, to name my Wifi networks with something that will let people find out where they are. Then if I'm interfering with my neighbours, or if somebody needs connectivity in an emergency, they know whom to ask.)
Many thanks to Michael Dales for the pointer…