Michael and Laura today gave me a fabulous present. It's a Gorillapod, a beautifully-designed device which lets you put cameras – or other things with similar mounts – almost anywhere.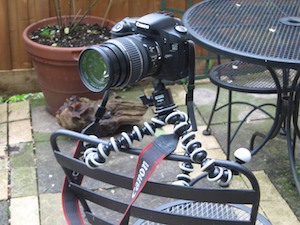 Here it is on my bike handlebars: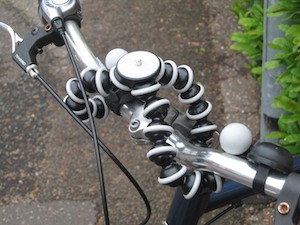 We had fun today thinking of other things to do with it.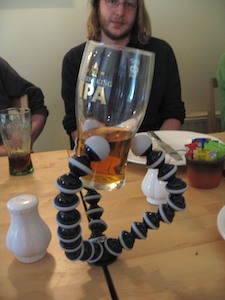 And I mounted my little Ixus on it and recorded video in unusual places. (Such as the view from the top of my head while walking home from lunch – I got to see what the world would look like if I were several inches taller)
If you need to find a present for someone with any interest in photography or video, I'd strongly recommend one of these. It's fantastic. It's also very tactile – a great stress-relieving executive toy…
UK readers can get them from Amazon.