Any idea what this is?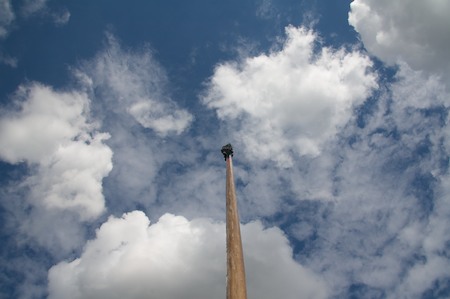 It's a punt pole, with my camera attached to the end using a Gorillapod. Look, here's a close-up: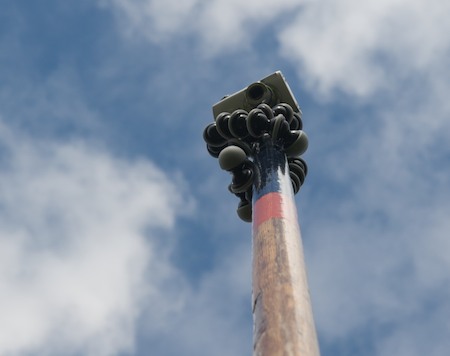 And why, you might ask, would you want to do this?
Well, when my pal Bill Thompson organised this year's geek punting picnic, PuntCon, I felt I needed to find a suitably geeky way to take a photo of the gathering. So I put my camera on a timer and raised the pole. It's a bit tricky to aim, but here is at least a part of the group: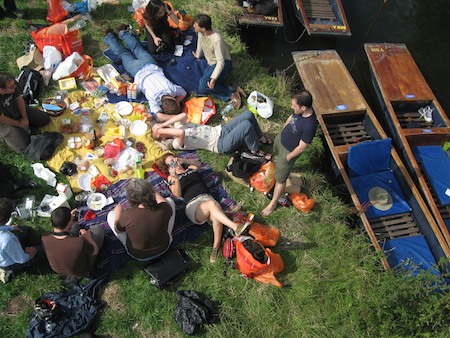 Many thanks to Bill (and everyone else) for a most enjoyable afternoon.