I love swimming but have to admit that, when done as an exercise, it's not always the most riveting occupation. So my latest gadget is an attempt to remedy that.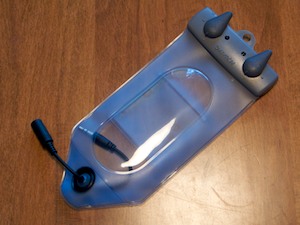 It's an Aquapac case for an MP3 player, and when combined with an iPod and some waterproof headphones…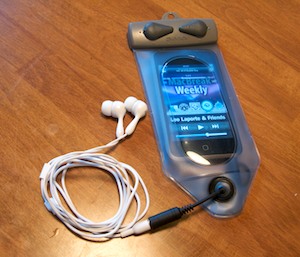 …it should allow me to listen to lectures from Cornell while ploughing up and down, thus enriching both body and mind. Prepare for some energetic and terribly erudite posts after the weekend!
(If you don't notice any change, I probably listened to Britney Spears instead.)