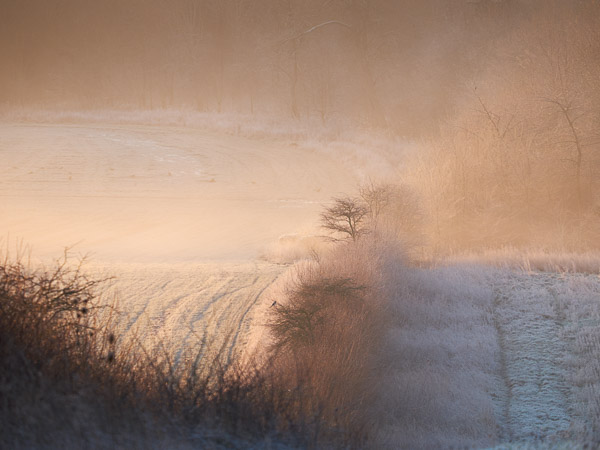 The hill behind Wimpole Hall farm was beautiful first thing this morning.
I used to think that I'd use my wide-angle lenses for landscape photography, but I'm finding that many of the best shots come from my telephoto.
And the more experience I get with my little Fuji X-Pro 1, the less I feel the need to carry my big heavy full-frame DSLR. I also took five lenses with me this morning on a casual dog-walk; something I'd never be likely to do with my Canon kit!