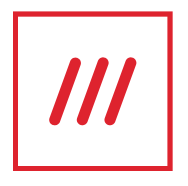 This is a brilliant idea. Take the world and divide it into 3m squares. Then, given a modest vocabulary, you can label each square using just three words.
For example, I work half-time at 'faced.ears.sport', which you can find by typing it into the What3Words map at map.what3words.com, or you can turn it into a handy URL:
http://w3w.co/faced.ears.sport
Isn't that much easier than saying 'The south west corner of the William Gates building at 15 J J Thomson Avenue, Cambridge, CB3 9JW, UK'? Or '52.210577 N 0.092133 E'?
It's even more valuable, though, in countries where addressing schemes are less well established or non-existent.
Now, it has a couple of limitations that I can see. First, you do need to be fairly precise about those words if, say, you're reading them over the phone. If, instead of 'faced.ears.sport', you went to 'face.ears.sport', you'd find yourself in a little residential street in Montana, which would be delightful, but you wouldn't find me there on a typical work day. 'faced.ears.port' is in Louisville, Kentucky. However, the fact that they're so spread out probably makes such errors less likely to go undetected – this is deliberate.
The second limitation is that this is a commercial operation and not an open standard, which is a pity in some ways, but understandable. It's free for individuals to use – there's a free iOS and Android app, for example – and the pricing page contains this assertion:
If we, what3words ltd, are ever unable to maintain the what3words technology or make arrangements for it to be maintained by a third-party (with that third-party being willing to make this same commitment), then we will release our source code into the public domain. We will do this in such a way and with suitable licences and documentation to ensure that any and all users of what3words, whether they are individuals, businesses, charitable organisations, aid agencies, governments or anyone else can continue to rely on the what3words system.
I think it's a brilliantly simple idea. The concept has been used in other situations (passwords, PIN numbers etc), but works really well here.