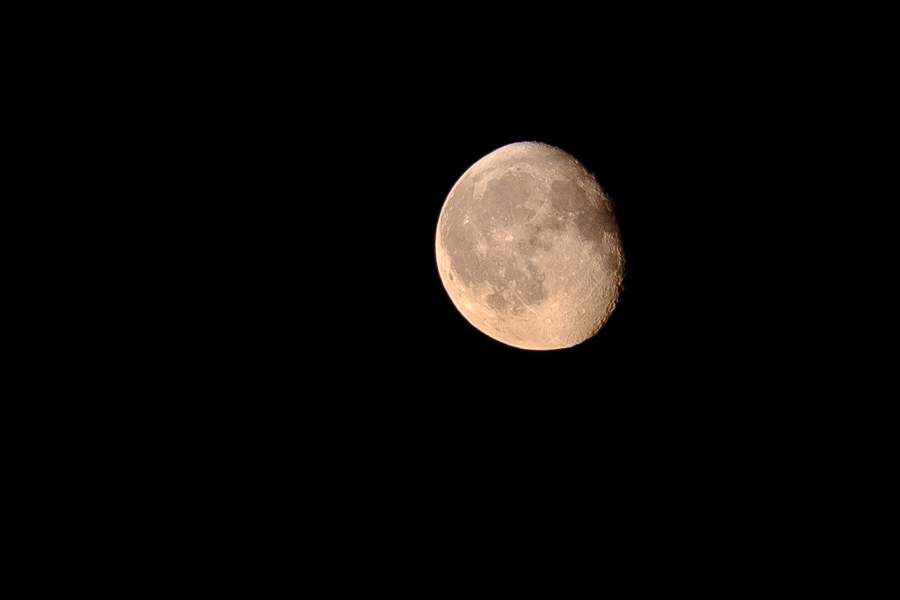 Three days after my previous one, a gloriously orangey moon, but now partly in shadow, so you get to see a few more contours.
I don't really have the proper equipment for this; this is a crop from a photo taken with a 200mm zoom lens on my Fuji XT-2. But I'm still quite pleased with the result.
You can click on the image to see a slightly larger version, and go here for a map of where the lunar landings were.
I've never really looked this closely before, but it's cool that I can at least identify the basic locations from my study window.
Buzz Aldrin's footprint is about here: