We went to Lincolnshire last weekend. When I told some friends of our plans beforehand, they said, "Lincolnshire? Really? For a whole weekend?", or words to that effect. And I must confess to being somewhat apprehensive myself, though we had visited Lincoln itself before and knew that to be a lovely city.
But there's lots of good stuff in Lincolnshire.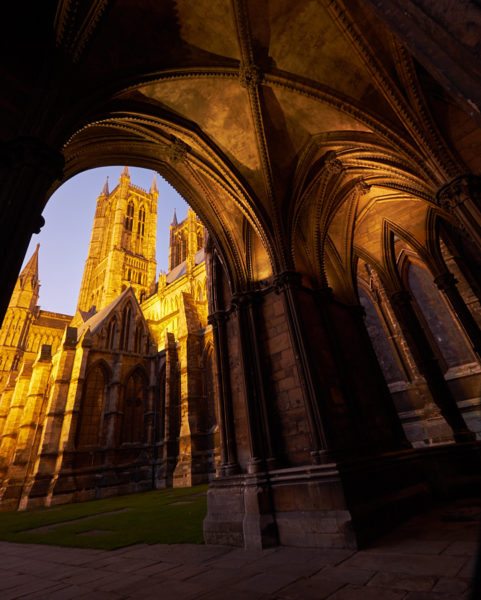 They have some very impressive churches, for one thing. In addition to Lincoln Cathedral (above), we visited Boston, from where some people once set sail to found a colony in Massachusetts.
Boston's name comes from "Botolph's Town", and the church of St Botolph is almost a cathedral itself.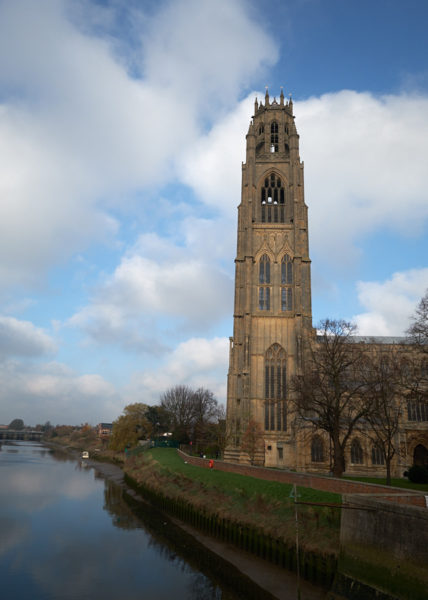 It's been informally known as the 'Boston Stump' for the last, oh, seven hundred years or so, a name which hardly conveys the fact that it's really awfully tall. We can assert this, having climbed it, via a very narrow staircase. They let us in at the bottom and shut the door behind us; the only way was up…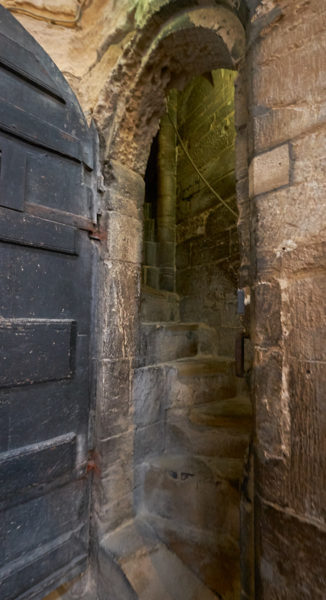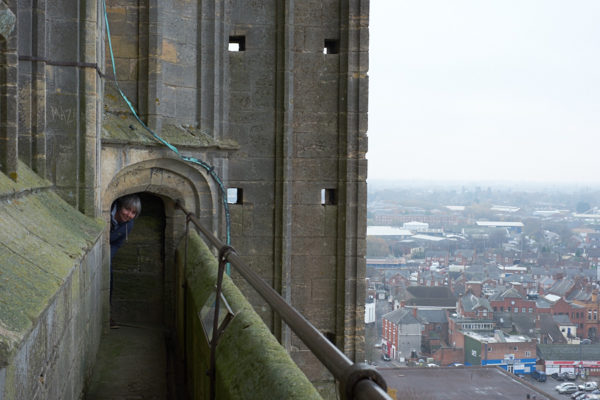 Emerging at the top, you can walk around the rather narrow walkway with a lowish handrail, before descending via a second similar staircase.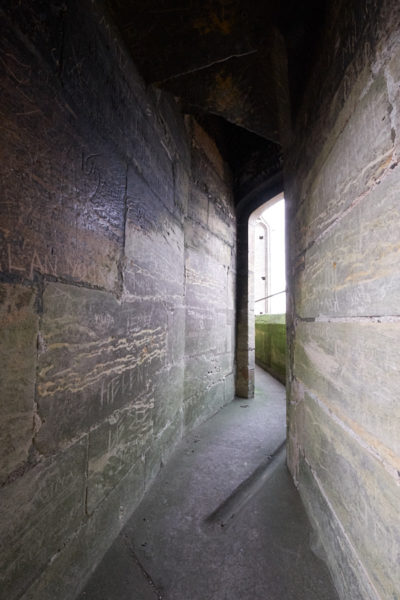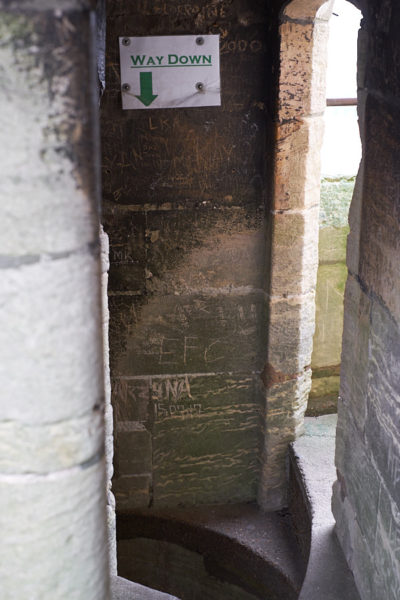 A fun and very memorable experience, but definitely not recommended for those suffering from corpulence, claustrophobia, or vertigo!
Lincoln itself is built on quite a steep hill, but much of the county is very flat, so Lincolnshire's drainage ditches are almost as impressive as its churches.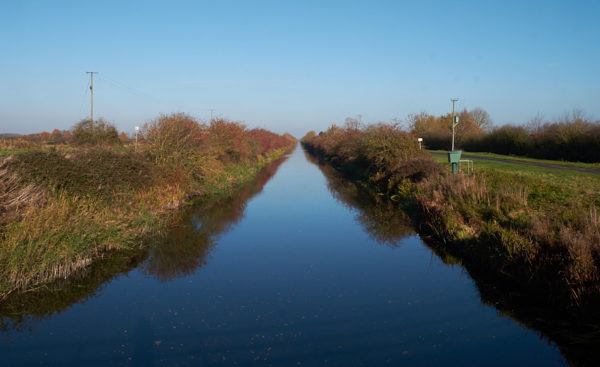 There are lots of marvellous windmills, used both for pumping and for corn-grinding.
And here's another cool thing you don't find in every county: a bubble-car museum!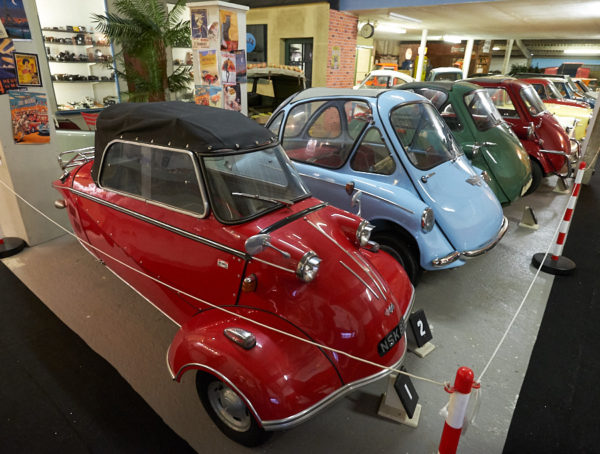 We visited a lovely beach at Huttoft, as the sun was setting.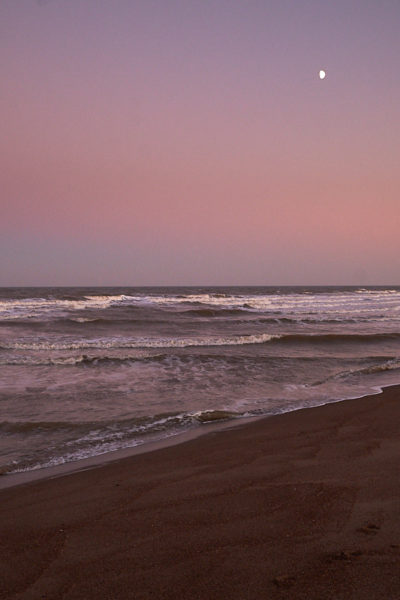 Tilly did feel, however, that they had rather too many seagulls, so did her best to rectify that problem.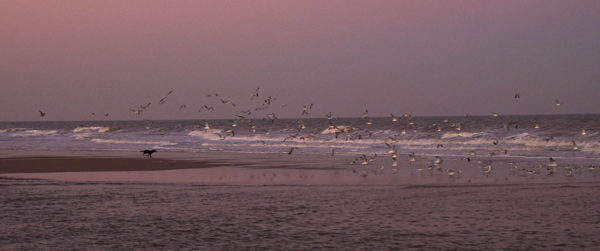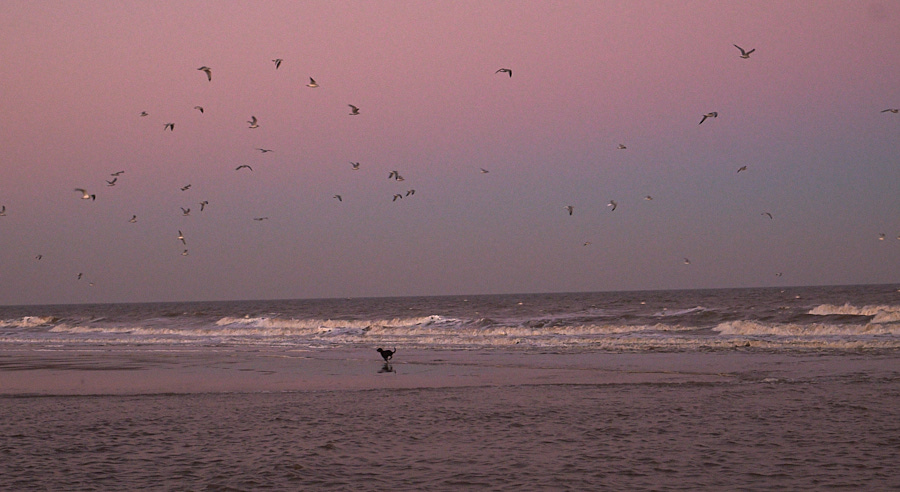 We stayed at "Long Acres", a delightful and well-run campsite which suffers only from not being very close to most of the major attractions. As a result it's very peaceful, especially at this time of the year. And if you enjoy looking at bubble-cars as much as we do, they at least are not far away!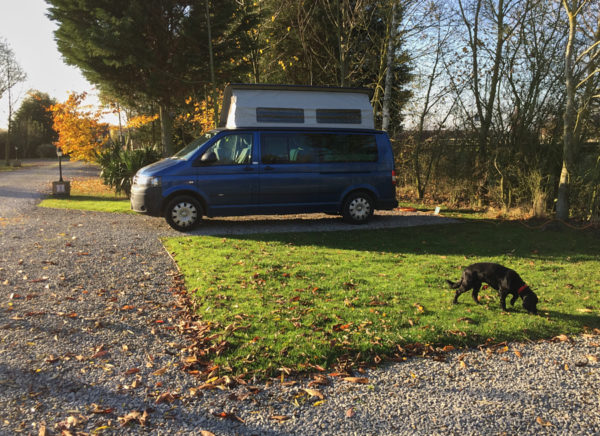 I haven't talked about the quaint teashop we visited in the pretty village of Tealby, or The Usher Gallery in Lincoln, or the Sibsey Trader Windill… But all in all, we had a very enjoyable weekend in our trusty campervan.