I visited the stone circle at Callanish this morning. Wonderful spot.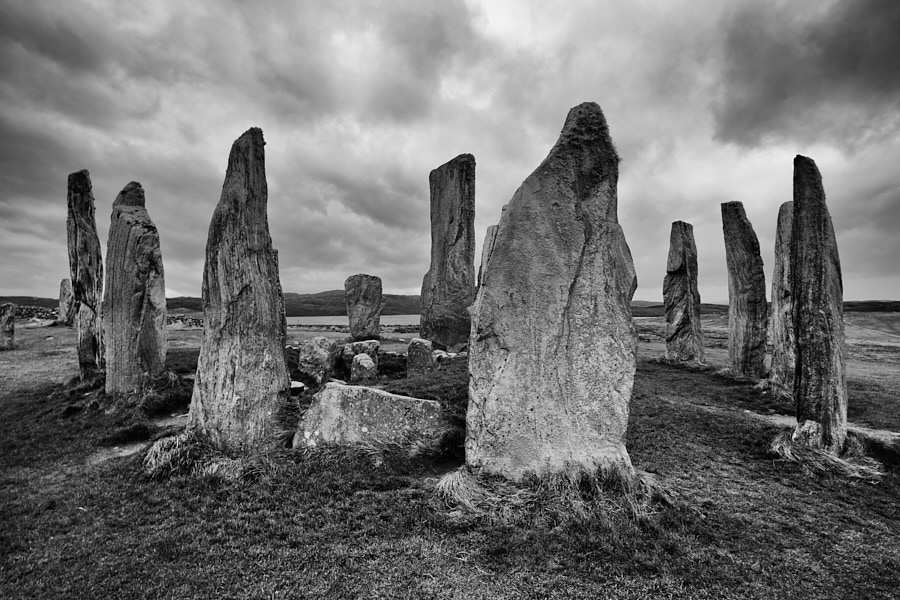 Not a peaceful spot today, though: the photo doesn't show you the 40mph winds whipping across the island!
This put me in mind of the splendid 1976 TV drama Children of the Stones, filmed in Avebury, Wiltshire, which also has some dramatic standing stones, encircling half the village. One of the themes of the plot is the rumour that the stones sometimes turn into people and come back to life. I love the Avebury stones, but these ones looked more as if they might do that, given a little encouragement.
I didn't watch Children of the Stones in 1976, which is probably just as well, since it has been described as "the scariest programme ever made for children". It's fun to watch as an adult, though, and is a great example of how you can tell a compelling story with a very low budget and some spooky music! Also, for people of my vintage, it has the added interest of featuring Gareth Thomas, better known as Blake, from Blake's Seven.
More information on Wikipedia about the TV series, and about the Callanish Stones.