I've had lots of fun comments about The Windowizer. People asked things like:
I like the Mac version – do you make one for Windows?
Where's the Mute button?
Does it cut you off after 40 mins if you haven't paid?
and so on.
Amidst these customer support questions, I've been working on a conference-call version to help you communicate with groups of other people, but if there are more than about three or four participants, it becomes a lot less portable, because they also need some scaffolding to appear in the correct layout. Work needed there.
My friend Shaw also sent me this cartoon: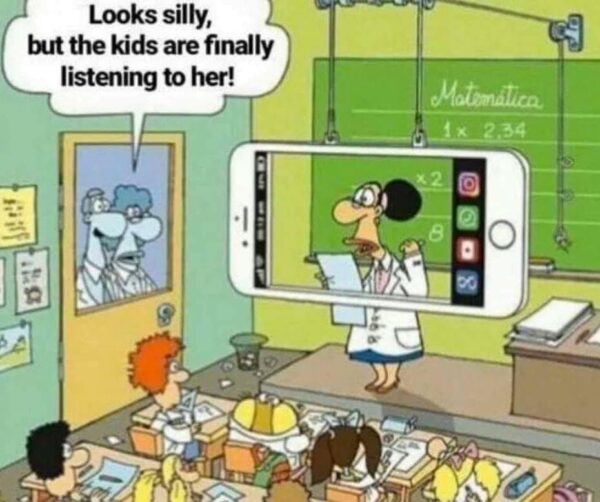 A think the spirit of Heath Robinson is still alive…