I generally try to avoid anything too political here, but I loved this photo of Helen Morgan, the new Liberal Democrat MP who won the North Shropshire by-election a couple of days ago, and so took a seat that has been Conservative for 200 years.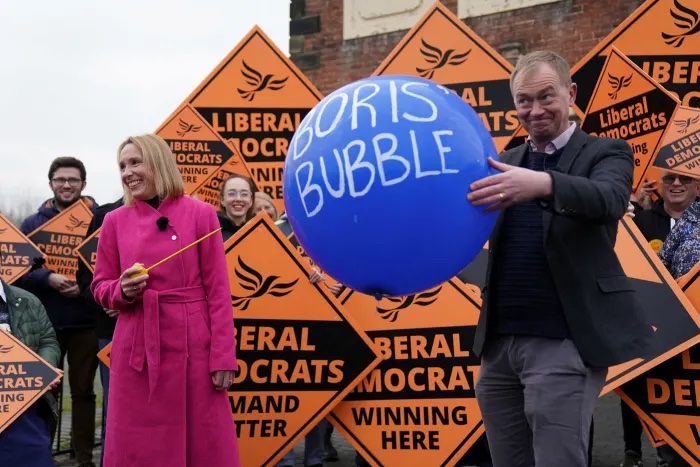 Regardless of your political opinions, as well as the pleasing facial expressions, I think the suspense encapsulated in this is just brilliant. Many photos make you laugh because you can see the inevitable, but often you're glimpsing just a split second into the future. Here, you feel they could hold this pose for quite some time yet, but with all the certainty of Greek tragedy, you know what's eventually coming!
Photo credit: PA, originally spotted in this FT article.