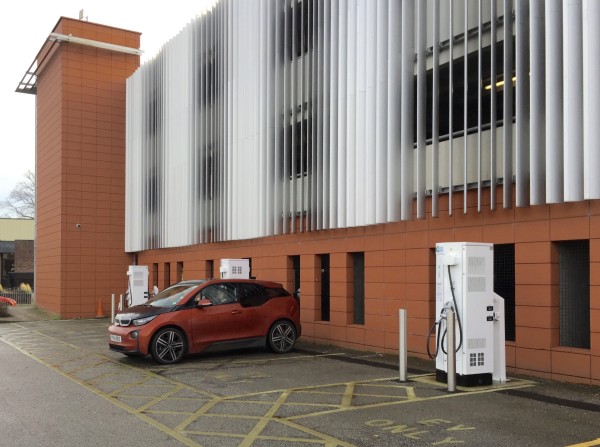 We stopped at the rapid chargers at the multi-storey car park in King's Lynn yesterday.
As I was getting out of the car, I heard a passer-by tell his son, "Yes, but they have to wait 20 hours for them to charge up."
Tilly and I set off on our stroll, and we met them on the pavement.
"So how long does the charging take, mate?" I explained that it depended on various things. I expected to be there for 20 minutes, but it could sometimes take as long as 45 mins if you needed a lot of charge.
"So what's all the fuss about, then? I saw that thing on Top Gear…"