I'm somewhat confused by one of our recent purchases, which proudly proclaims on its packaging that it hasn't been tested on animals.
Jolly good, I thought. Always keen to do the right thing if I can.
There's just one problem.
It's dog food!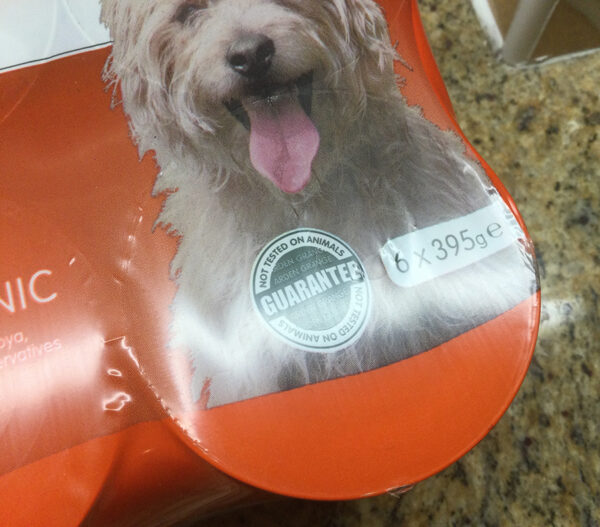 What's more, it's made of chicken! So it's made of animals, and fed to animals… but at least you can rest assured that it's not tested on them. What sort of a daft marketing department…?
Ah well, never mind.
Well, Arden Grange, I can report that Tilly, on being given it, wagged her tail enthusiastically and wanted more. So that's good news for your marketing.
But I'm afraid this means that it has now been tested on animals, so you'll need to remove the label.