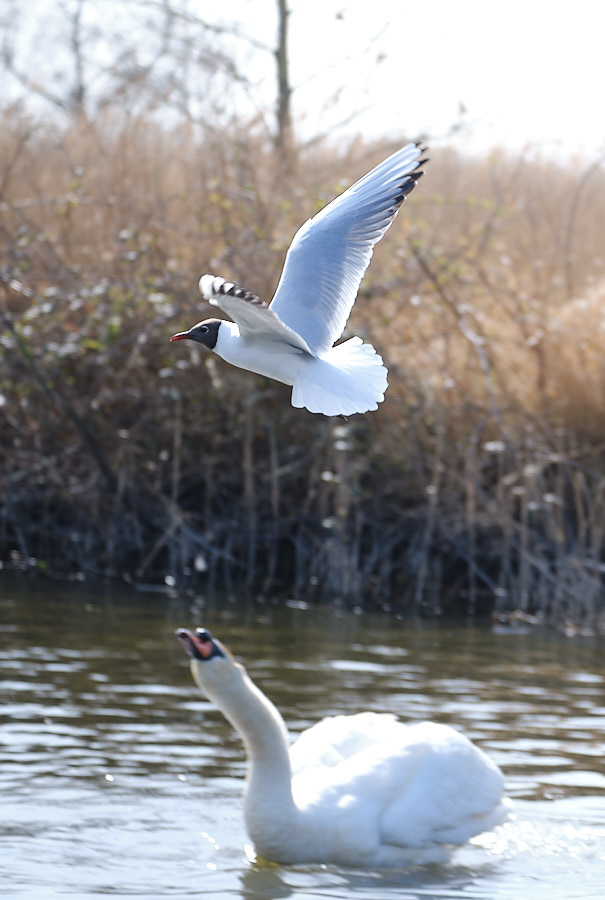 We're on holiday in the Norfolk Broads, spending most of our time messing about in boats, but also enjoying the wonderful wildlife.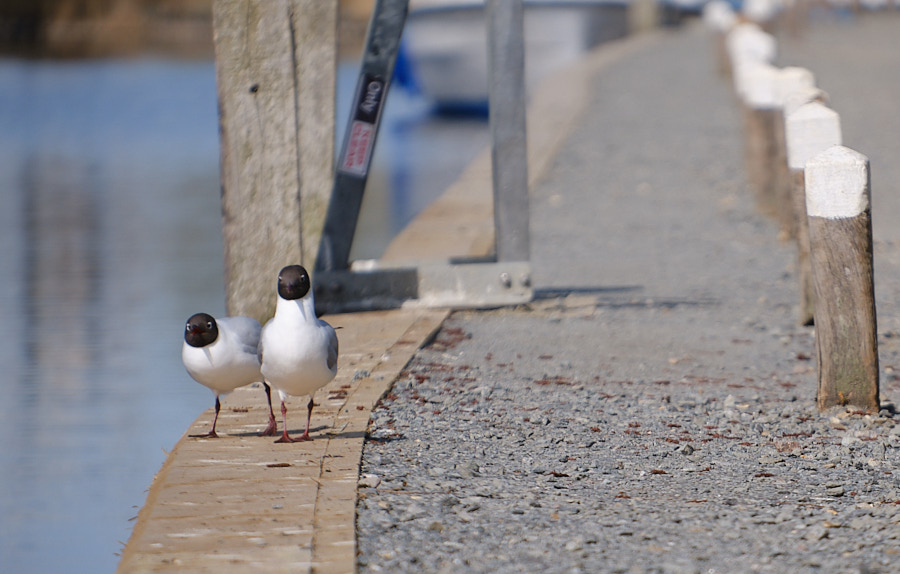 Who, us?
The birds are omnipresent, even in the garden of our riverside cottage, where this rather splendid goose has been sitting on her nest since we arrived. She and Tilly have decided to ignore each other.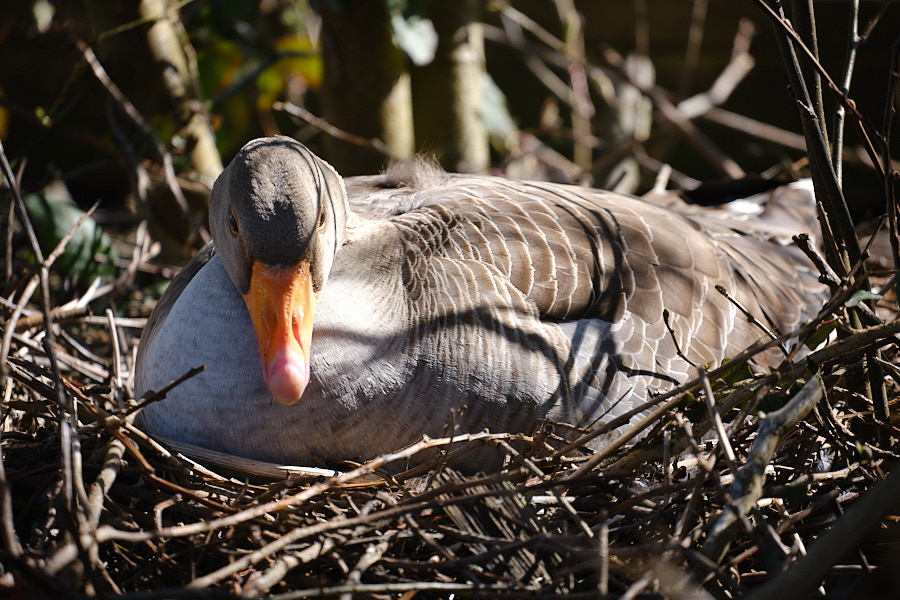 Here's what the village of Horning looks like, for anyone thinking of flying over:
(Link here if you can't see the embedded video. If your computer and your network connection will allow it, I recommend viewing it full screen and setting the YouTube resolution to 4K.)
Our rental cottage comes with a convenient parking space, just outside the back door: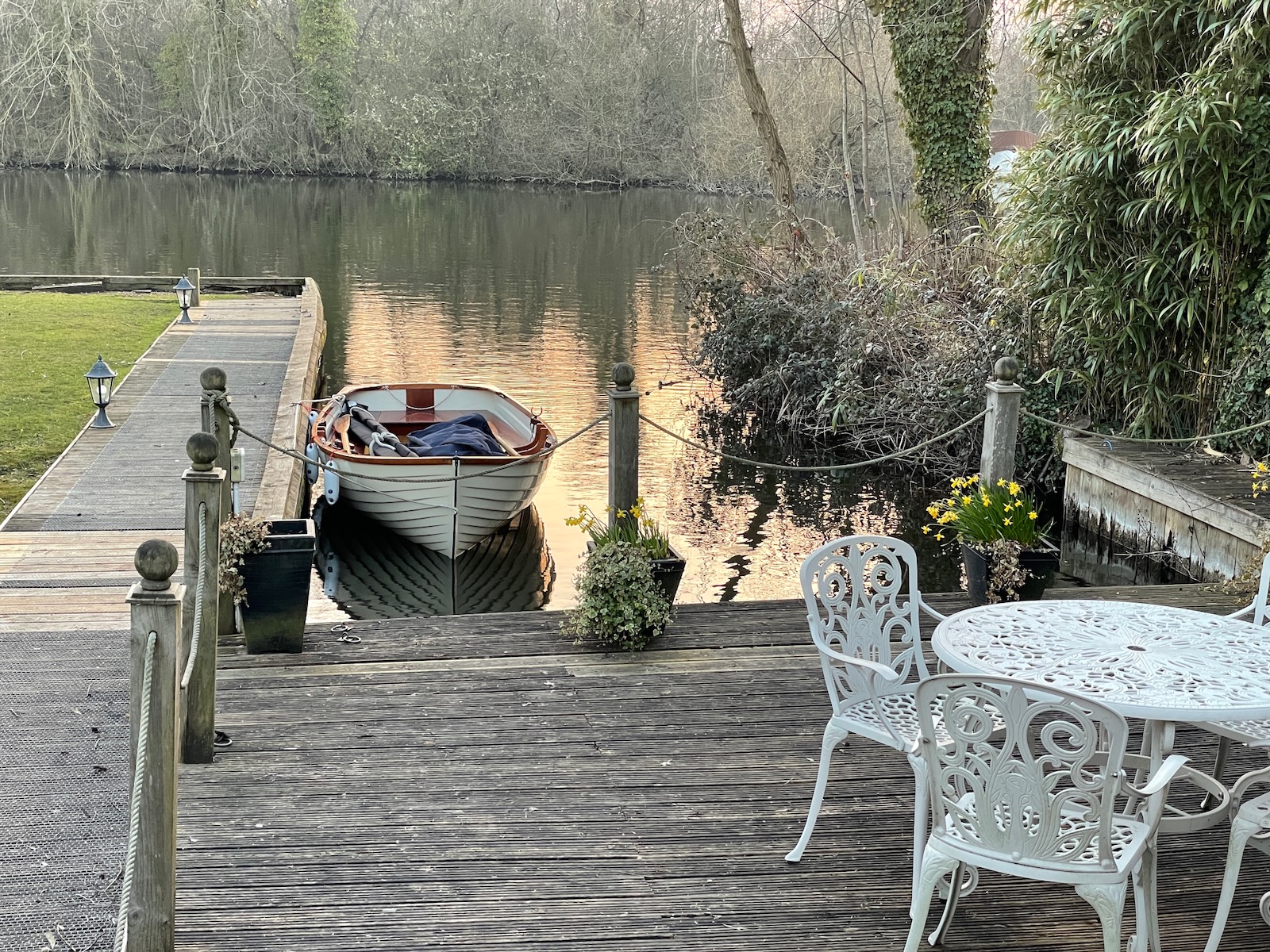 But there is another one too, if you prefer to arrive by car. It's at the end of the little bridge, just past the heron.