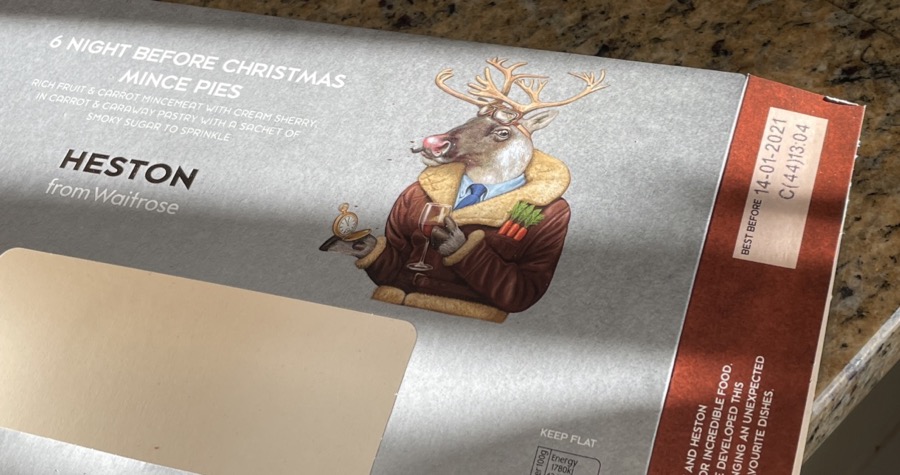 Waitrose are, once again, selling mice pies under the 'Heston' brand. Apparently, this is something to do with a celebrity chef and has nothing to do with Ben Hur.
Anyway, they're rather good, as you can see from the emptiness of the packet.
However, I couldn't help feeling that since they were mince pies, and in particular 'Night Before Christmas Mince Pies', the label 'Best before 14th January' might be somewhat superfluous?