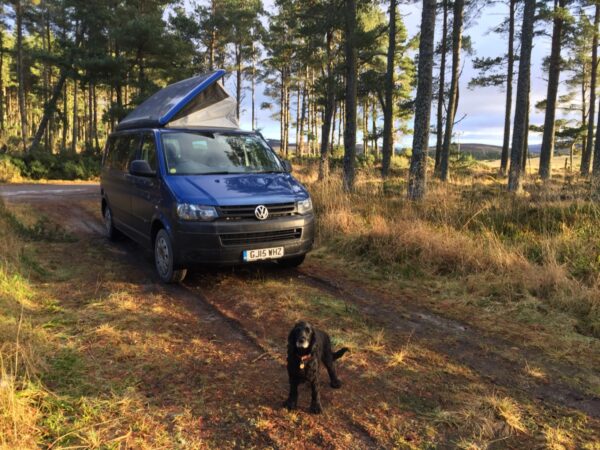 Christmas breakfast on the edge of the Cairngorms, 2019
Hello Everybody, and Happy New Year! I've been doing something very foolish in 2020, and now I've stopped.
Let me explain…
This time last year, over the Christmas and New Year period, Rose was visiting her family in the States, so after dropping her at Heathrow, I turned our little campervan around, and headed north, accompanied by my cocker spaniel. The only thing I knew at the time was that we were spending the first night in the Lakes, and that we were probably heading for Scotland. The rest would be decided en route, mostly based on the weather forecast. I'm not sure if the Dark Sky app is often used as a route planner…
Anyway, I recorded quite a large chunk of our journey with my GoPro, and came back with a ridiculous amount of video footage, some of which had technical issues to overcome, and I discovered I had a mammoth editing task on my hands. I feared it could be well into the spring before I was able to share any of it. And then we had a spring unlike any other. So then I hoped that lockdown would give me more time to work on projects like this, but actually 2020 has been really quite a busy year for me, and it was only once we got back towards Christmas again that I was actually able to devote any time to it.
"At least", I said to myself, "I have to finish it before the end of the year." And I did! I clicked 'upload' on the final episodes just before midnight last night. 🙂
Now, let's be clear here: You'll note I say 'episodes' above. There are, in fact, nine of them, and that's after I'd edited out enough material for at least four more! This is perhaps the most extreme let-me-bore-you-with-my-holiday-snaps variant one can come up with, and I don't expect the average Status-Q reader to be interested in watching one, let alone nine of these little narratives.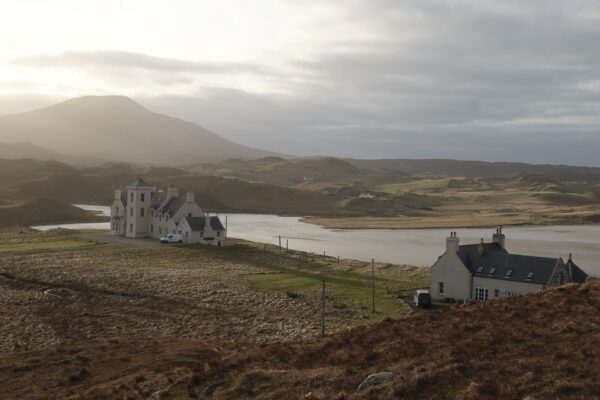 An AirBnB for New Year's Eve, December 2019
The van is visible in the bottom right. Click for a larger version.
Amazingly, though, there are people who will enjoy my holiday snaps! Some are watching already.
Those longing for the open road amidst Covid restrictions, or those planning their next motorhome trip in more normal times, do like to get ideas for their next adventure, or relive the memories of journeys past, and road trip videos are very popular on YouTube. I've watched a lot of them, and some were partly responsible for me buying the van in the first place.
That's before you get into the experiences, hints and tips of the full-time motorhomers: try searching YouTube for 'van life' if you want to enter another world.
But, even though producing this has, in some ways, been a burden that I wanted to get off my shoulders for a whole year, it's also been a joy. Rewatching my holiday several times over means that some of the best bits are burned into my memory; there are sites, sounds and places that I would otherwise have forgotten in a month, and that I'll now remember for ever.
And, in the unlikely event that you want to experience any of it too, there's a YouTube playlist, and the journey begins here: